SURE 5.0 – Supporting SMEs in their Industry 5.0 transition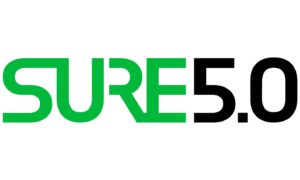 SURE 5.0 is a project funded by the Horizon Europe program whose main's objective is to support SMEs in the Mobility, Transport &; Automotive, Aerospace & Defence and Electronics ecosystems to integrate into their production processes the three key principles of Industry 5.0: Human-centricity, Sustainability and Resilience.
Join our Community of Practice, if you are looking to connect, discover, meet and share experiences and good practices around Industry 5.0.
If you can offer services in Smart Factory, Environmental Sustainability, Human-Centricity, or Industrial Resilience, register in our Catalogue of Complementary Service Providers.
If you are a SME going through your Industry 5.0 transition, check our calls.
If you want to stay informed about our work:
Acelera Startups- A new acceleration program for high-potential industrial and basque startups

EIT Manufacturing, in collaboration with ieTeam and with the support of S&F Consultants, has launched an innovative acceleration program aimed at startups located in the Basque Country and aligned with the RIS3 Euskadi, mainly in the sectors related to bioscience, nanoscience and advanced manufacturing. Startups from all over the country can also access if they are specific to the industrial vertical. This program seeks to provide comprehensive support to startups and emerging companies in their initial stages, providing a wide range of resources and specialized services to boost their growth and business success.
The application period will open in June, but interested startups can apply through the program's official website (https://acelerastartups.es/) if they meet the established selection criteria. These criteria include the viability of the business model, growth potential and the founding team's ability to execute.