RIS Hubs – three testimonials
RIS Hubs – three testimonials
EIT's RIS Scheme is currently focusing on 17 countries, identified by the European Commission's Innovation Scoreboard as modest and moderate innovators, i.e., Bulgaria, Croatia, Cyprus, Czech Republic, Estonia, Greece, Hungary, Italy, Latvia, Lithuania, Malta, Poland, Portugal, Romania, Slovakia, Slovenia, and Spain.
To coordinate the work and initiatives, EIT Manufacturing is supported on the local level by 13 RIS Hubs – more hubs to be added to the list in the coming years.
Lithuania: LINPRA – Lithuanian Engineering Industries Association
Since 2020, LINPRA is an EIT Manufacturing full member and its RIS hub in Lithuania. LINPRA represents the interests of Lithuanian engineering industry companies, research and education institutions, associated structures and innovation centers, with a focus on promoting digital innovation.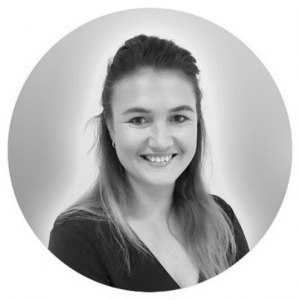 "As a RIS Hub we are more recognisable to other EIT Manufacturing members, which brings us more visibility and access to joint collaboration opportunities and projects",
said Lina Giedraite, Chief Project Manager, LINPRA.
"We have built strong relationships with project partners and already participating in other projects together. Also learned new skill s which will be very helpful in consulting and helping our local SMEs to improve their game and become more digital."
Greece: LMS, Laboratory for Manufacturing Systems & Automation
LMS, Laboratory for Manufacturing Systems & Automation at the University of Patras, is EIT Manufacturing's RIS Hub in Greece.  LMS focuses on research and development in cutting edge scientific and technological fields, while emphasising the co-operation with the European Union,  European industry as well as with a number of high-tech firms. LMS has been a RIS Hub since 2020 and a full member of EIT Manufacturing.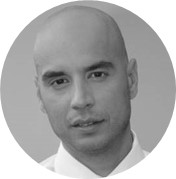 "First as a RIS Hub, we contribute to increasing the maturity of various Research & Technical Development results through EIT Manufacturing's partner network. Second, as a RIS Hub, we  can facilitate exchanges and cooperation between Greek SMEs and OEMs and European industrial partners as well as facilitate technology & knowledge transfer and upskilling the our workforce",
said Panos Stavropoulos, Assistant Professor, at University of Patras (to which LMS belongs).
Croatia: University of Zagreb

"Being EIT Manufacturing's Croatian hub, we have seen the benefit of engaging in all the activities and broadening our network. In addition, we have been able to organize local initiatives such as the EIT Manufacturing Innovation Challenge to enhance the  innovation capacity of our local manufacturing companies while stimulating collaboration with innovative startups and research teams. ",
said Vlatka Petrović, Head of the Technology Transfer Office at the University of Zagreb.
Let´s connect
Contact our headquarters or our co-location centres
EIT Manufacturing is headquartered in Paris-Saclay and has six Co-Location Centres (CLCs) across Europe.
EIT Manufacturing's Co-Location Centres (CLCs) are strategically situated to link regions that have high levels of manufacturing activity and advanced technology.