Ready to MatchMake? EIT Manufacturing's MatchMaking Event takes place on February 8 and 9.
AGORA Open Innovation PlatformEIT Manufacturing's MatchMaking Event 2022 is a fully virtual event. The programme includes plenary sessions with keynote speakers as well as open Q&A sessions with EIT Manufacturing staff. The objective of the event is to support the preparation of the Call for Proposals and support the creation of project consortia.
For more info about the MatchMaking Event, please request to join the dedicated Call for Proposals sphere on AGORA, EIT Manufacturing's Open Innovation Platform.
Call for Proposals 2023 will be available soon on this website.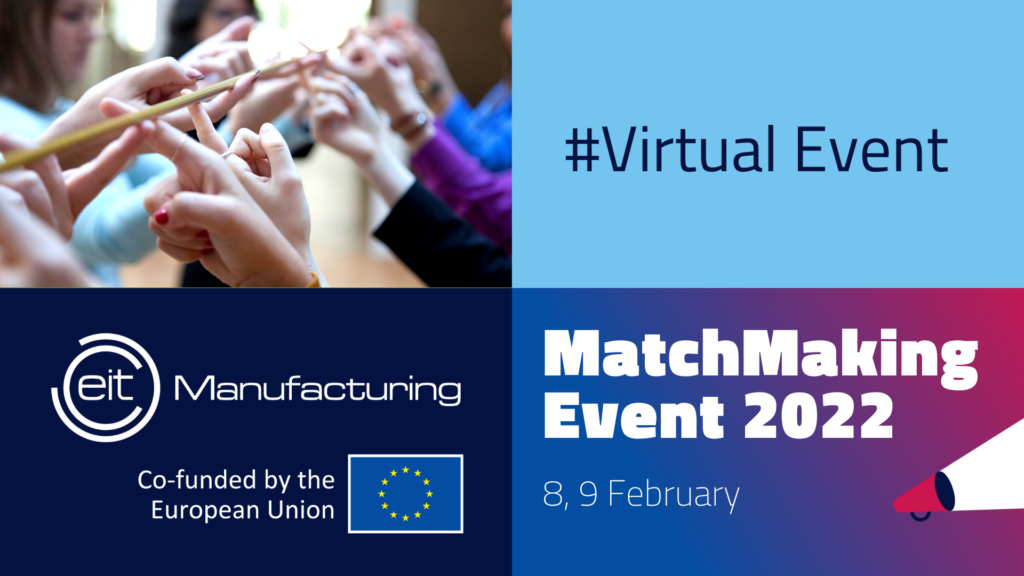 Do you have a question about the Call for Proposals process?
Call for Proposals 2023: Q&A
Earlier in January – February, four Ideation sessions were held around each of the call thematics:
19 January 2022: "AI and digital twins for manufacturing systems".
25 January 2022: "Smart technologies for circular and green manufacturing"
27 January 2022: "Collaborative robots and solutions for flexible manufacturing"
1 February 2022: "Automation for human-centered factories"