Regional Innovation Scheme (RIS)
Boosting innovation in RIS countries
EIT's Regional Innovation Scheme (RIS) enables the transfer of good practices and know-how using the EIT's unique approach to boosting innovation across the entire continent.
Through the RIS, EIT Manufacturing can actively engage countries with modest or moderate levels of innovation, allowing us to widen participation in our activities and programmes while helping to close innovation gaps.
The green and digital transformation is a great opportunity for the EIT RIS area and for EIT Manufacturing!
Therefore, we are looking for projects focusing on this transition, drawing on the talents and businesses in EIT RIS countries, and bringing together the competencies of the most innovative organisations in the EIT RIS area. We aspire to have 'innovation champions' coming out of these projects.
These organisations will in turn become role models for even more innovators from the RIS countries, and eventually enhancing the innovation capacity on a wider scale.

Konstantinos Georgouilias, Director, European Affairs and RIS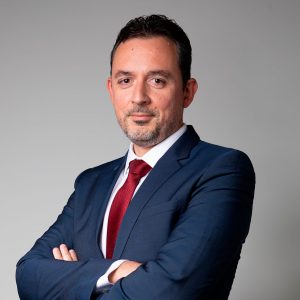 Could not find any posts
Please try another search
Let´s connect
Contact our headquarters or our co-location centres
EIT Manufacturing is headquartered in Paris-Saclay and has six Co-Location Centres (CLCs) across Europe.
EIT Manufacturing's Co-Location Centres (CLCs) are strategically situated to link regions that have high levels of manufacturing activity and advanced technology.