BoostUp! – Our pan-European competition to shape the future of European manufacturing!
The BoostUp! competition series seeks to identify and support promising startups focused on scaling their solutions to solve today's most pressing manufacturing challenges. In addition to the competition, BoostUp! events seek to convene investors, policymakers, startups, corporates, and key industrial players to discuss some of the most topical issues within the manufacturing domain.
During 2022, EIT Manufacturing held two editions of its BoostUp! competition series.
BoostUp! Bridge 2022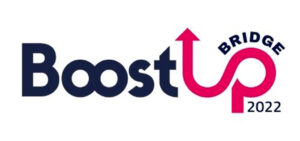 In the BoostUp! Bridge 2022 Grand Final event on 6 December in Vienna, the start-ups and scale-ups live pitched their solutions to the corporate challenges in front of an expert jury, who awarded the winning team for each challenge.
BoostUp! 2022: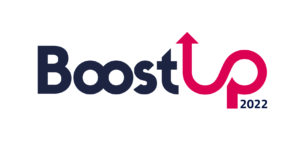 The competition, launched on 13 June 2022, was open to startups that had shown the usefulness of their solution through cooperation with a large manufacturing corporation, either by means of a pilot or a proof-of-concept project demonstrating the validity of their technology. The competition was specifically targeting startups with solutions that fall within one of EIT Manufacturing's flagships.
Up to eight (8) startups received a cash prize of €20,000 to accelerate the scaling of their solution. In addition, a €5,000 cash prize was awarded to the top ranked startup coming from a RIS country or region and the top ranked female led startup.
During 2021, EIT Manufacturing held two editions of its BoostUp! competition series. 
BoostUp! BRIDGE: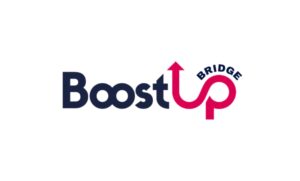 BoostUp! BRIDGE was held in October 2021 as part of WMF's World Manufacturing Week. It focused on building "bridges" for the technologies of startups to be implemented within the corporate industrial challenges submitted by several of our partners. The winning startups will have the opportunity to integrate their solutions with the participating corporates; in addition, they will receive cash prizes of up to €50k and "growth packages" of support services.
BoostUp! RIS:

BoostUp! RIS was held in May 2021 as part of the Manufacturing Days powered by EIT Manufacturing at ViennaUp'21. It focused specifically on startups and scaleups coming from RIS (Regional Innovation Scheme) countries.
BoostUp! 2020 was the first edition of EIT Manufacturing's BoostUp! competition series.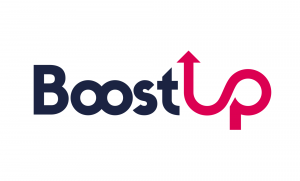 From over 180 applications received, an expert jury selected several dozen finalists to compete at each of EIT Manufacturing's five regional finals. The winners of the regional finals were then invited to the Grand Final, where they competed for cash prizes as well as business development & access to finance support services provided by our Business Creation team. Following the BoostUp! 2020 Grand Final, the Business Creation team provided the 45 regional winners with tailored access to market & access to finance support.
BoostUp! 2020 regional finals were held in the autumn of 2020 at our five co-location centers across Europe
BoostUp! 2020 is a pan-European business competition that was considered as one of EIT Success Stories for 2020.