BoostUp Regional Final CLC West Winners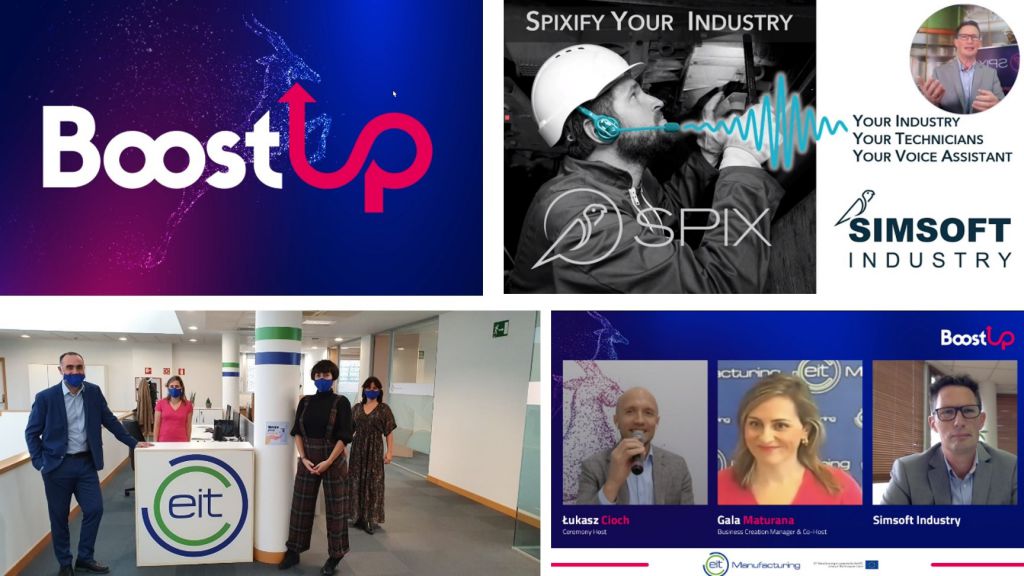 BoostUp! Regional final West nominates six ventures for the grand final
The second BoostUp! competition regional final, covering France, Spain & took place on October 13. The virtual event, streamed live from San Sebastian, featured pitches from start-ups and entrepreneurs as well as four inspirational keynote speakers.
"The first edition of BoostUp! confirms that there are an emerging number of companies determined to transform the manufacturing Industry. Our role is to support and empower these entrepreneurs to accelerate the green and digital transformation of Europe's industry", says Gala Maturana, Business Creation Manager Co-Location Center West.
Six ventures made it to the final, read more about them here:
CREATE Category for entrepreneurs: New solution to develop for commercial use:
1st place: Fabinventors
2nd place: EASY AI
ACCELERATE Category for start-ups ready to take their venture to the next level
Thank you to the keynote speakers:
Asier RUFINO, CEO of Tecnalia Ventures, spoke under the headline "Taking innovation ideas to the market" and how to build a successful go-to market strategy with a new venture.
Cristina Oyón, Head of Strategic initiatives SPRI, highlighted the success factors for industrial digitalisation, and the role of digitalization in the manufacturing sector as a way forward in the current pandemic circumstances.
Stephen Bateman, SME Transformation Specialist, led a very enriching exchange with our Ceremony hosts about the "Common constraints in industrial SME Transformation processes and how to overcome them".
Klaus Beetz, CEO Manufacturing, explained why Manufacturing innovation is key for Europe's Green Deal.
Want to know more about BoostUp! – visit the dedicated website here