EIT Manufacturing promotes the Open Innovation Unit: the call for innovative Startups in manufacturing industry
EIT Manufacturing, through its Business Creation pillar, is focus on the development of startups and supports the openness of companies to implement innovative strategies and process improvements. EIT Manufacturing has given a new step to achieve this goal by promoting the Open Innovation Unit launched today by the industrial group ERREKA to boost and promote the identification and application of disruptive technology in all its businesses, thus improving its competitive positioning and delivery of value to the customer. In addition, this unit, which will serve as a channel for collaboration with external agents, has the task of exploring new business opportunities that will allow Erreka to continue diversifying.
To this end, startups have been identified as Erreka's main ally in the dynamization and exploration of this new initiative. The cooperative provides the startups with all its infrastructure and resources for concept testing, allowing them to validate new opportunities that can later be scaled to their businesses. Likewise, through this initiative, they will be given access to Erreka's international network of clients and suppliers, and will become part of the organization's Open Innovation ecosystem, enabling the creation of a long-term collaboration or alliance.
"We are honored to support ERREKA in the first steps of its open innovation journey. EITM will reach out to European startups with relevant solutions to their innovation challenges. We believe that finding good innovative technologies can be a crucial step towards better results, especially when it comes to innovation in the manufacturing industry", says Business Creation Manager EIT Manufacturing West, Gala Maturana.
ERREKA group with the business units: Automatic Access, Plastics, and Fastening Solutions are experiencing significant growth that increases the search for new business opportunities. This company has systems multi-localized innovation platform that promotes the creation of new companies and the transformation of existing ones thanks to its high level of leadership. That as well as EIT Manufacturing sees in startups the great innovative capacity and above all their speed in the development of technology and solutions.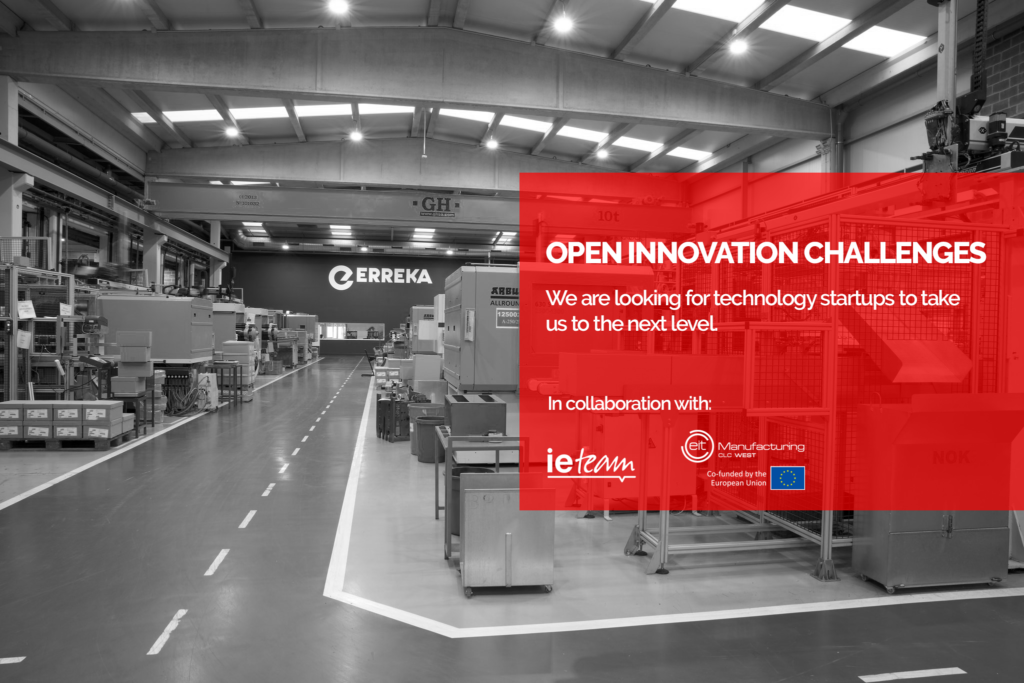 Along with the launch of the Open Innovation Unit, two strategic challenges have been launched looking for startups with innovative proposals to face them: Access business unit related with access automation and digital solutions for users and installers and Fastening Solutions, connected with remote control of critical installations.
On top of EIT Manufacturing, this is also promoted by ieTeam, through its ieStart area and the Basque Government, through the "EIT Manufacturing Basque Hub" project (ELKARTEK TYPE 3, 2021).
Interested startups can find all the information and participate through the following form until March 31, 2022, to 12:00.