Virtually revolutionising access to knowledge: The V-Machina project

Finding new ways to reskill, upskill and educate more than 30 million people employed by the manufacturing sector will be key to maintain and improve Europe's competitivity, facing the COVID-19 pandemic and beyond. EIT Manufacturing's V-Machina project addresses this need thanks to the new virtual reality technology.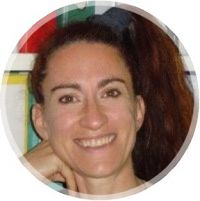 "The ability to quickly reskill, upskill the workforce is increasingly important in today's fast paced environment, amidst the dual green and digital transformation. The V-Machina project is just the beginning, and we already saw great traction from all partners involved to adopt and further extend the concepts at the core of our solution into their own products and services. We are already in touch with several companies willing to use our approach for the training of their workers in a personalized and effective way, and others looking for the next iteration of V-Machina, which will support an additional set of activities such as team-working and remote maintenance", said Silvia Giordano, Professor at SUPSI (The University of Applied Sciences and Arts of Southern Switzerland).
Virtual reality will truly revolutionise the access to knowledge and make it more accessible for all, she underpins.
Until today, much of traditional manufacturing trainings still require physical presence, as well as testing potentially dangerous equipment in real-life setting. Virtual Reality solutions can change this, as a means to train employees and the next generation of manufacturers quicker, safer and without the need to travel.
Cutting edge virtual reality environment
EIT Manufacturing's V-Machina project proposes a cutting-edge Virtual Reality environment, bringing people and machinery together in a dedicated virtual space, without the common geographical or physical barriers. V-Machina offers a safe, yet hands-on training environment without the risks associated with potentially dangerous equipment and with immediate access from anywhere, enabling quick knowledge transfer and reducing inequalities between different populations and regions.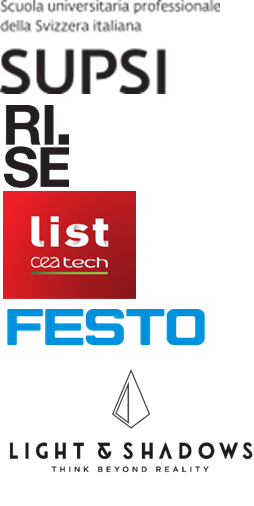 Easy access across borders and barriers
V-Machina provides VR-based simulations for making the interaction with complex and dangerous machinery easy and safe. The solution is called Virtual Manufacturing Environment (VME), which is a platform for developing virtual laboratories that everybody can access easily and without discrimination.
The project is the result of the collaboration of four partners: CEA, France, Festo Didactic, Germany, Light & Shadows, France, Research Institute of Sweden (RISE), and University of Applied Sciences and Arts of Southern Switzerland.