INESC-TEC Institute for Systems and Computer Engineering


INESC TEC is a research institution, dedicated to scientific research and technological development, technology transfer, advanced consulting and training, and pre-incubation of new technology-based companies.
Hosting 800 researchers, it is the largest R&D organization in Portugal covering the thematic domains of Industry and Innovation, Computer Science, Networked Intelligent Systems, and Power and Energy.
In the manufacturing domain, INESC TEC focus on areas such as: supply chain management and logistics, decision support systems, modeling and simulation, data management and artificial intelligence, interoperability, cybersecurity, automation and robotics and innovation management.
To support its research, innovation and training activities, INESC TEC build the iiLAB – Industry and Innovation Lab, with 13 demonstrators in the Industry 4.0 domain, and participates actively in the coordination of European Digital Innovation Hubs, such as ATTRACT (AI and HPC) and PRODUTECH (Manufacturing).
Affiliated entitites:
EIT Manufacturing RIS Hub Portugal @EMAF 2023 (with PRODUTECH Cluster)
On 2 June 2023, members of EIT Manufacturing's Portuguese and Spanish ecosystems shared valuable insights on reducing environmental impact and promoting sustainable production methods in a discussion panel at "EMAF 2023". The session highlighted the crucial role of integrating intelligent technologies and digital solutions into manufacturing processes to achieve greater efficiency and reducing resources.
One of the notable projects presented during the roundtable discussion was Green APS, supported by EIT Manufacturing, that aims to develop an Artificial Intelligence driven planning and scheduling tool and agile methodology that will allow industrial companies to use energy in a more efficient way, producing more at the same cost and reducing their Co2 footprint.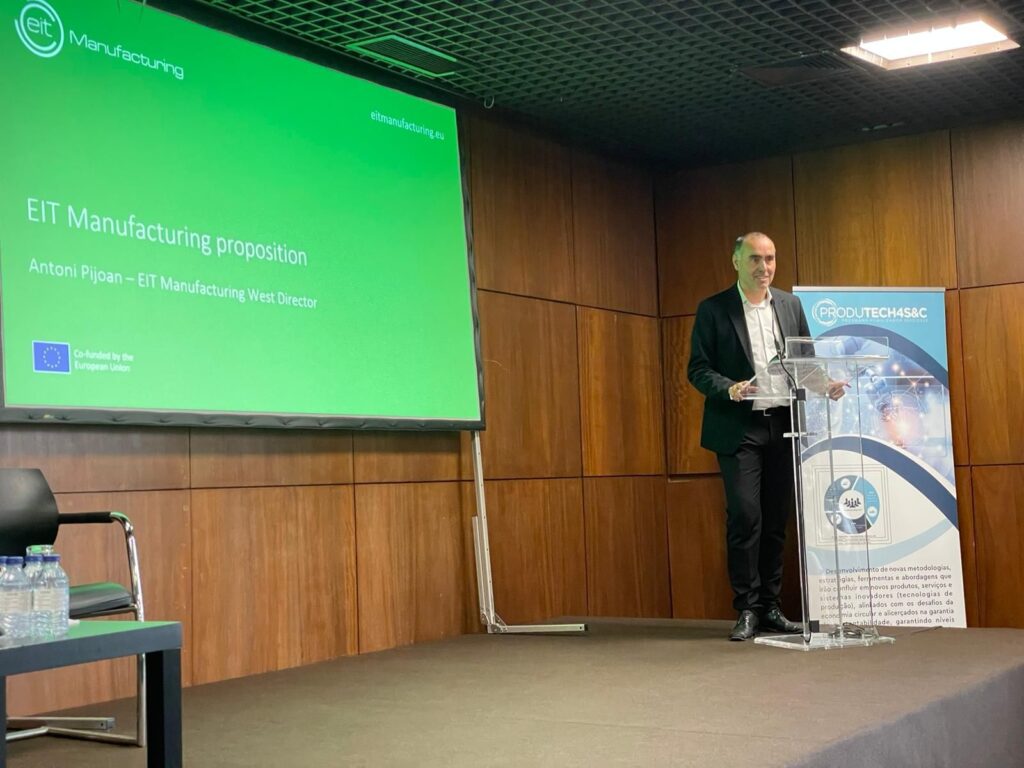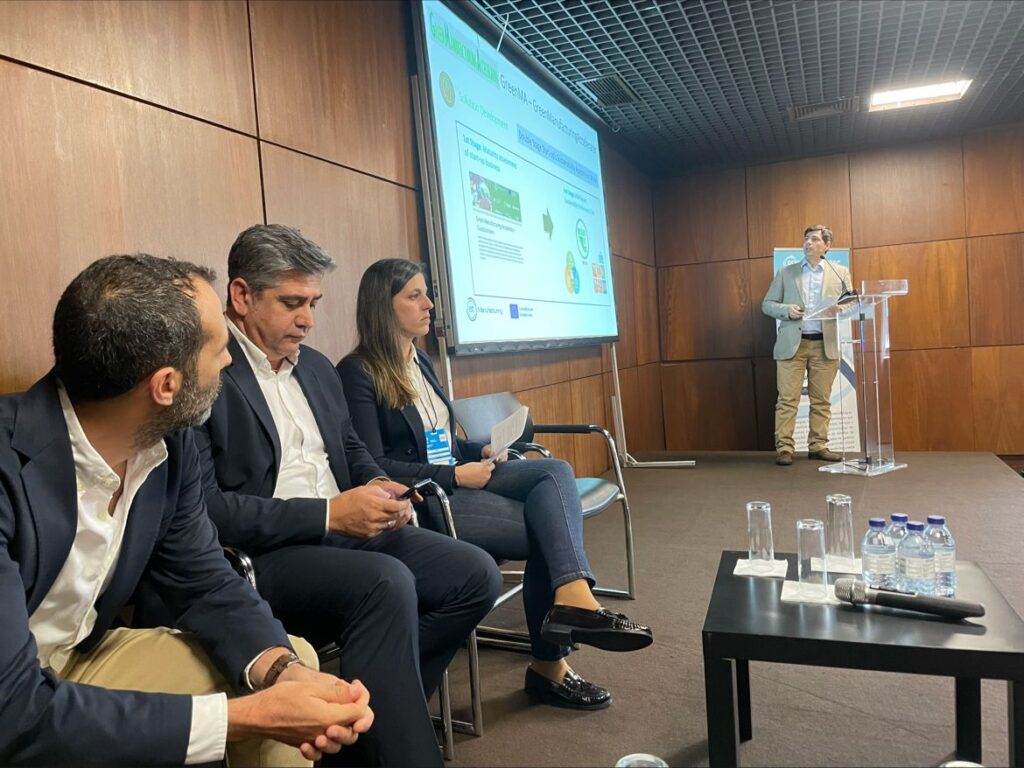 Visit of Klaus Beetz to INESC TEC and INEGI in March 2023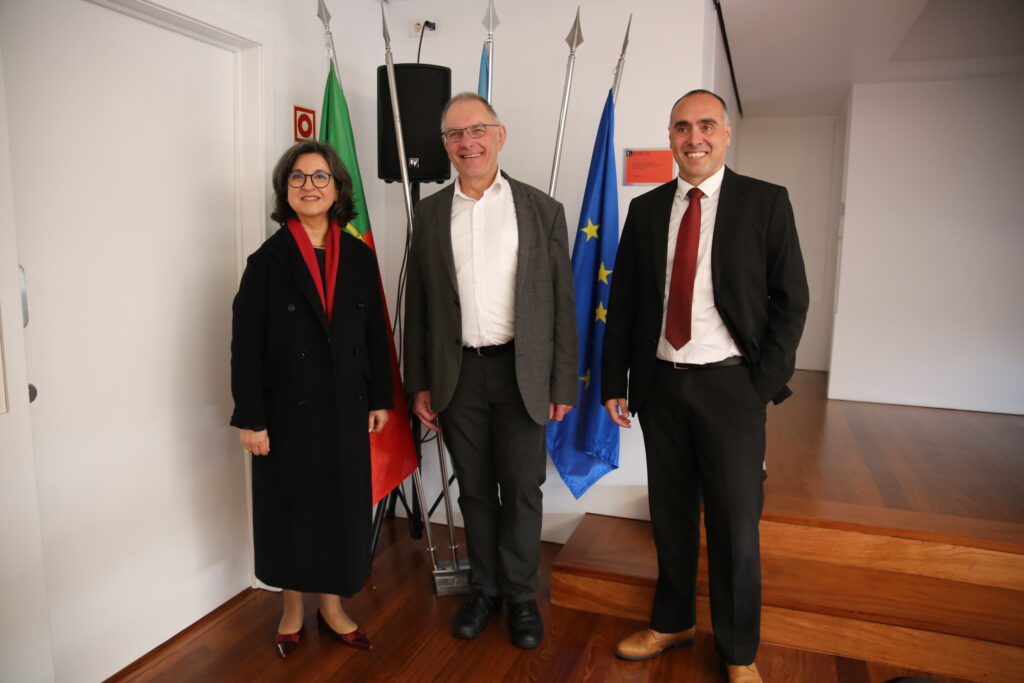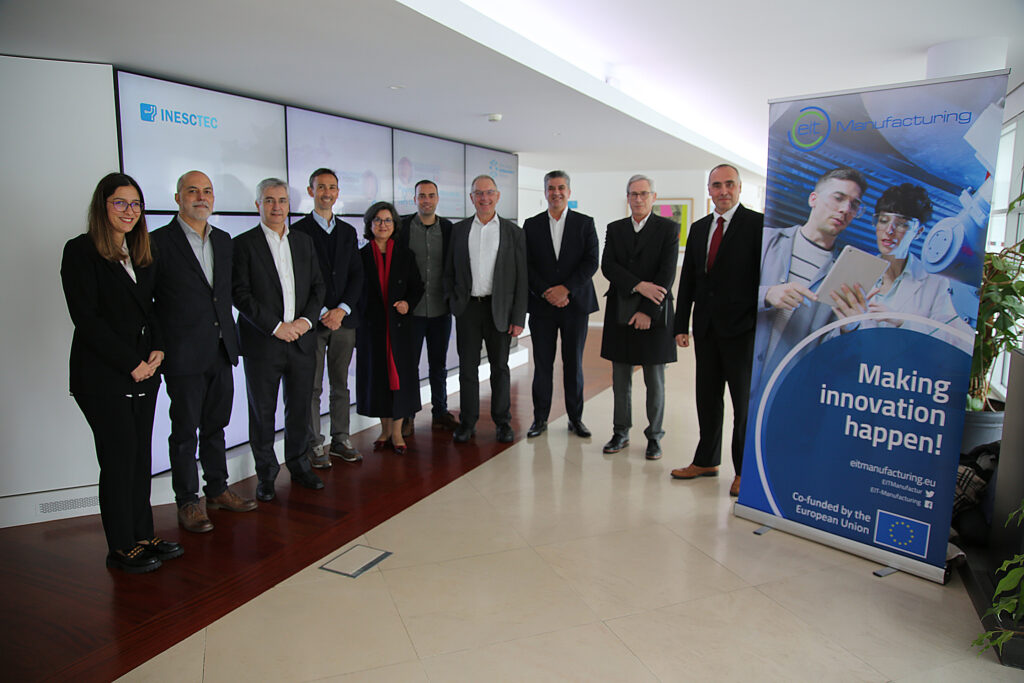 INESC TEC is a founding member of EIT Manufacturing and has actively participated since the beginning in its innovation, entrepreneurship and education initiatives and projects. At INESC TEC we see great value for the Portuguese and European industrial and innovation ecosystems in such active participation and build-up of this Community. We frequently organise thematic events with the participation of internal and external partners to publicise activity results and their impact on society and companies.

Vasco Figueiredo Teles, RIS Hub Portugal Coordinator
Follow INESC TEC on LinkedIn