Innovalley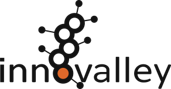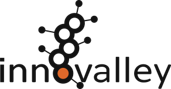 Innovalley was founded in 2019 as a non-profit association of young entrepreneurs, managers and startuppers from Abruzzo, Italy with the mission to develop the territory by creating a new industrial ecosystem based on Open Innovation. The association's main focus is to act as a repository of knowledge and competences, organizer of networking events, start-up competitions, call for ideas and industrial summits on innovation and circular economy.
In December 2021, Innovalley Cube, a certified incubator and operating branch, supporting start uppers to make their ideas real business, was founded. Innovalley Cube is also a member of the network Invitalia Startup.
Currently, the Community includes over 70 members and a group of associates who contribute with their knowledge, network, experience and enthusiasm to the growth of Innovalley's ecosystem.
Contact person: Federico Fioriti, Managing Director
Email address: info@inno-valley.it
Website: www.inno-valley.it