University of Zagreb – FAMENA


EIT Manufacturing HUB Croatia is run by the Faculty of Mechanical Engineering and Naval Architecture (FAMENA), a constituent of the University of Zagreb, a public and a scientific research institution. FAMENA is the largest scientific and educational institution in the field of mechanical engineering, shipbuilding, and aeronautics in the Republic of Croatia and is one of the most respected technical faculties in Croatia. Since 2022, FAMENA has been an Associated Partner of EIT Manufacturing and has been actively involved in the Regional Innovation Scheme (RIS) educational projects.
EIT Manufacturing HUB Croatia conducts a variety of activities to support stakeholders in the manufacturing industry. These activities include the Manufacturing Innovation Challenge, Partnership for Growth program, engagement with policy makers, network development and growth, and promoting opportunities and celebrating successes.
The Manufacturing Innovation Challenge is an initiative where selected Croatian manufacturing companies define a business challenge. This challenge is then addressed by startup teams who propose solutions. This initiative fosters innovation and collaboration between established manufacturing companies and emerging startups. In addition to the Manufacturing Innovation Challenge, the HUB also works on engaging with policy makers at both local and national levels to enhance the contribution of the manufacturing industry to local communities and to increase understanding of the importance of manufacturing innovation in reaching economic and environmental goals. Furthermore, the HUB supports the development of new ties and partnerships between the local community and the wider EIT Manufacturing networks.
Manufacturing Innovation As A Driver Of The Future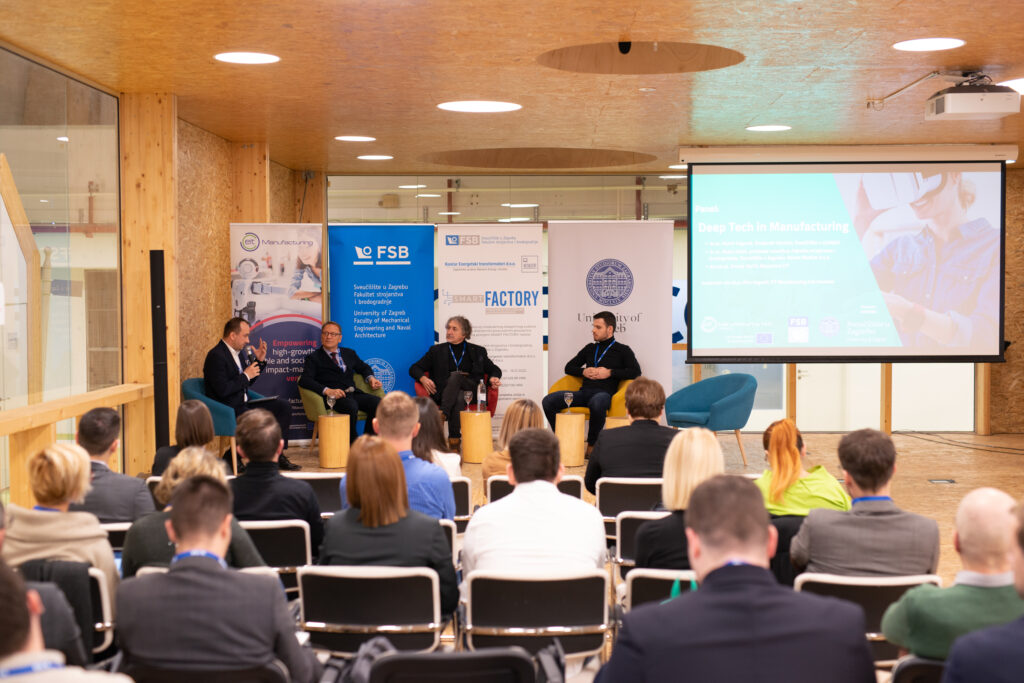 The event titled "Manufacturing Innovation As A Driver Of The Future" was held on December 9, 2022, at the Zagreb Innovation Center (ZICER). It brought together more than 60 representatives of leading Croatian companies, startups, and public sector representatives with the aim of raising awareness about the importance of innovations in manufacturing. The event was organized as part of the EIT Manufacturing HUB Croatia yearly activities. The event showcased seven startups from the "Partnership for Growth" programme, aimed at fostering connections with large manufacturers, and also announced the winners of this year's Manufacturing Innovation Challenge who innovatively addressed challenges posed by two Croatian manufacturing companies.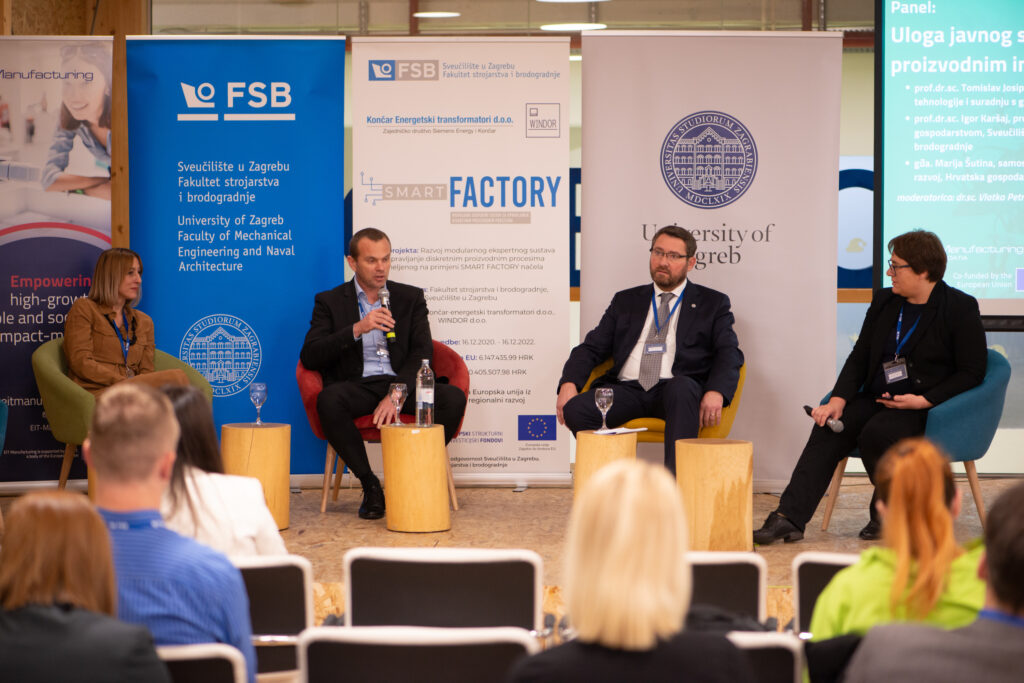 "EIT Manufacturing activities implemented by EIT Manufacturing HUB Croatia on the local level through Initiatives such as the Manufacturing Innovation Challenge, the Partnership for Growth programme, and events like 'Manufacturing Innovation As A Driver Of The Future' highlight the significance of innovation in the manufacturing industry. These initiatives are not only strengthening Croatia's manufacturing innovation ecosystem, but also support Europe's ambitious vision of becoming a global leader in manufacturing innovation."

MIRO HEGEDIĆ, EIT Manufacturing HUB Croatia Coordinator
Follow EITM Hub on LinkedIn