Meet our Education Director, Paola Fantini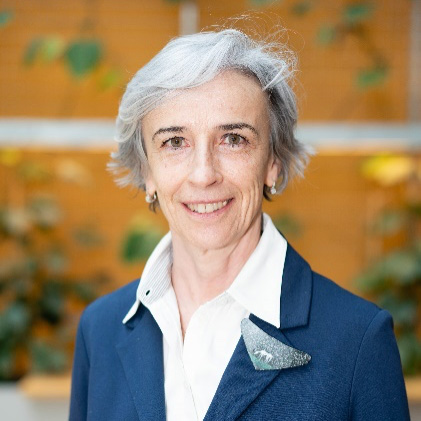 What is your vision for EIT Manufacturing's Education activities?
Our vision has three components:
The future of manufacturing is, and will be, highly competitive, sustainable and resilient, enabled by technologies and talent.
 The role of the future manufacturing workforce will be increasingly challenging and inspirational. Alongside the operational work, we will need even more agility, resilience – and ability to build bridges between functions and collaborate, as well as innovate.
 Therefore, education and training should stimulate and support learners to build not only their technical skills but also transversal skills, to understand and operate in highly complex ecosystems. By providing this kind of education, we will offer experiences that introduce learners to real-life challenges and the latest knowledge, and give them exposure to different environments and people.
How can EIT Manufacturing's Education projects make a difference in the green and digital transformation?
The learning experiences that we offer to students and professionals are co-designed with the best academic, research and industrial teams. Our goal is to impart the most recent technical skills and the innovative and entrepreneurial mind-set that will make the digital and green transformation possible.
What specific types of projects are you looking for to inspire Europe's future and existing manufacturing workforce?
We are looking for projects that will involve SMEs as a whole to upskill not only manufacturing workers, but also employees in HR, purchasing, marketing and other departments. Our aim is to support SMEs in developing the necessary capabilities to evolve and succeed.
What would your dream project look like?
My dream projects are about students and teachers, backed with the latest knowledge, working in multidisciplinary teams to solve today's most pressing manufacturing and societal challenges. I want to see what we call the "Teaching Factories" come alive.
Let´s connect
Contact our headquarters or our co-location centres
EIT Manufacturing is headquartered in Paris-Saclay and has six Co-Location Centres (CLCs) across Europe.
EIT Manufacturing's Co-Location Centres (CLCs) are strategically situated to link regions that have high levels of manufacturing activity and advanced technology.