Skills.move: Get ready to manufacture your future!
What is Skills.move?
Skills.move is EIT Manufacturing's learning platform supporting Europe's manufacturing industry to upskill, and​ reskill its current and future workforce by providing individuals easy access to a personalised learning experience.​
​The learning content has been co-created by EIT Manufacturing community together with the partners, and in line with pre-identified industry needs.
Start your journey in Skills.move
Realistic hands-on experience through a remote laboratory, and Virtual Reality
Strong connection between academic and industrial environments
Tailored for you with Blended courses​, Workshops​ and Support whenever you like
Users Licenses to access the platform (Learning path & Full access)
Certifications recognised by prestigious partners
Take part of a growing EIT Manufacturing's network and innovation ecosystem
What we offer?

Certify skills
Test achievements
Connect with our community

Connect with manufacturing players
Learn more about new technologies
Have skills' knowledgeded

Manage employee development
Assess the upskilling results
Upload and create content in a ready to use platform

Inspire students and pupils with STEM content
Search for ready-to-use learning content
Build network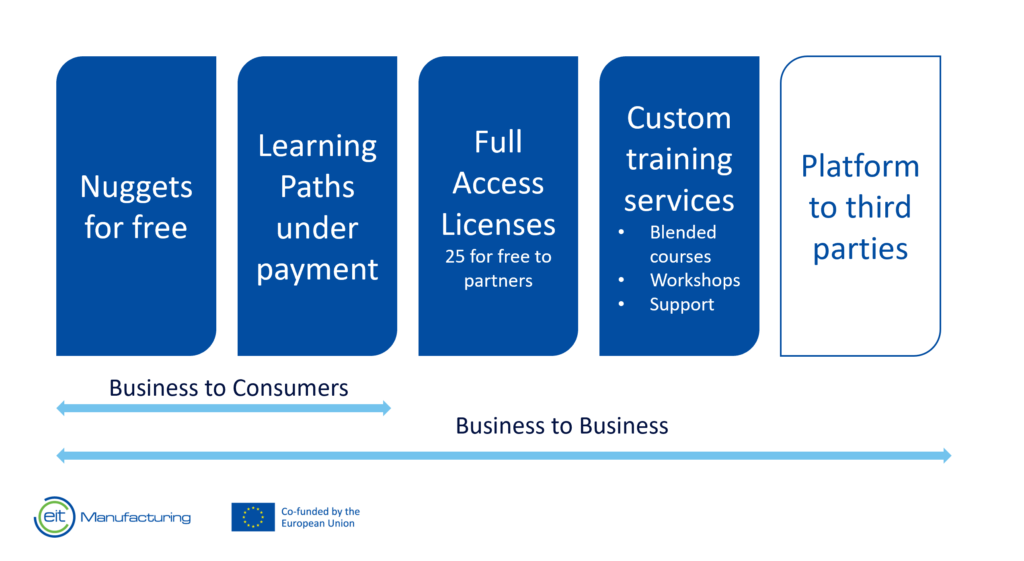 Get in touch with our Education team across Europe!