Time for BoostUp! BRIDGE
BoostUp! BRIDGE seeks to build "bridges" for the technologies of startups to be implemented in addressing the industrial challenges of our corporate partners.
This year's BoostUp! BRIDGE seeks to address challenges and solutions under EIT Manufacturing's flagship: Low Environmental Footprint Systems & Circular Economy for Green Manufacturing.
EIT Manufacturing is proud to present BoostUp! BRIDGE in collaboration with Whirlpool EMEA, voestalpine, and EROSKI.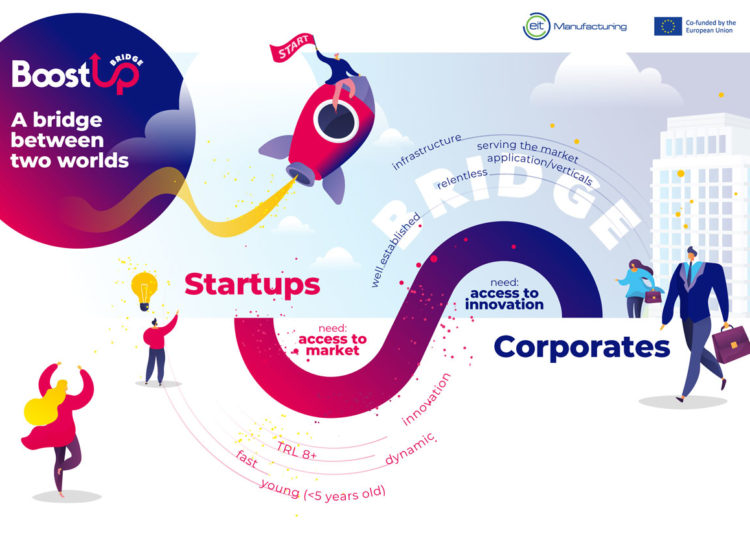 The BoostUp! BRIDGE Journey
We invite you to join us on the BoostUp! BRIDGE journey, which will begin in June 2021 and culminate at the BoostUp! BRIDGE Finale on 18 October 2021.
Read more about the journey below, and how you can engage.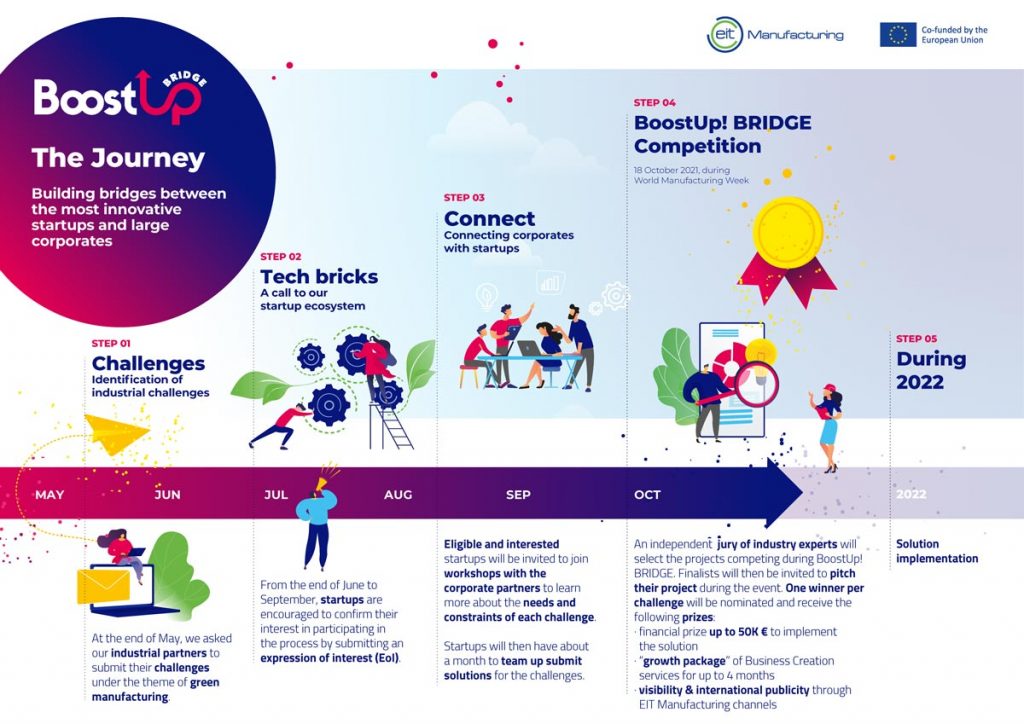 If you're a startup or scaleup that would like to participate, please click here to learn more and apply.