Educational programme on advanced manufacturing for secondary school students
Advanced manufacturing for secondary school students
DISCOVER MANUFACTURING proposes to change the negative perception that many second-level students, as well as their teachers and parents, have of manufacturing by giving them an image of an innovative, imaginative, impactful and society-oriented production activity.
This programme focuses on training teachers and then supporting them in the delivery of the programme in the classroom. To facilitate the engagement of students across the participating schools, the consortium will hold a competition on the theme of socially-relevant manufacturing. The finalist team representatives from each country will compete in the EIT Manufacturing Discover Manufacturing international final.
The project consortium of four partners from industry and academia are designing a  training programme targeted at secondary school pupils (14-16 years old) in six countries: Czechia, Germany, France, Ireland, Portugal and UK. The programme uses additive and virtual manufacturing as a tool to help participants learn how to design, make parts, and work in teams.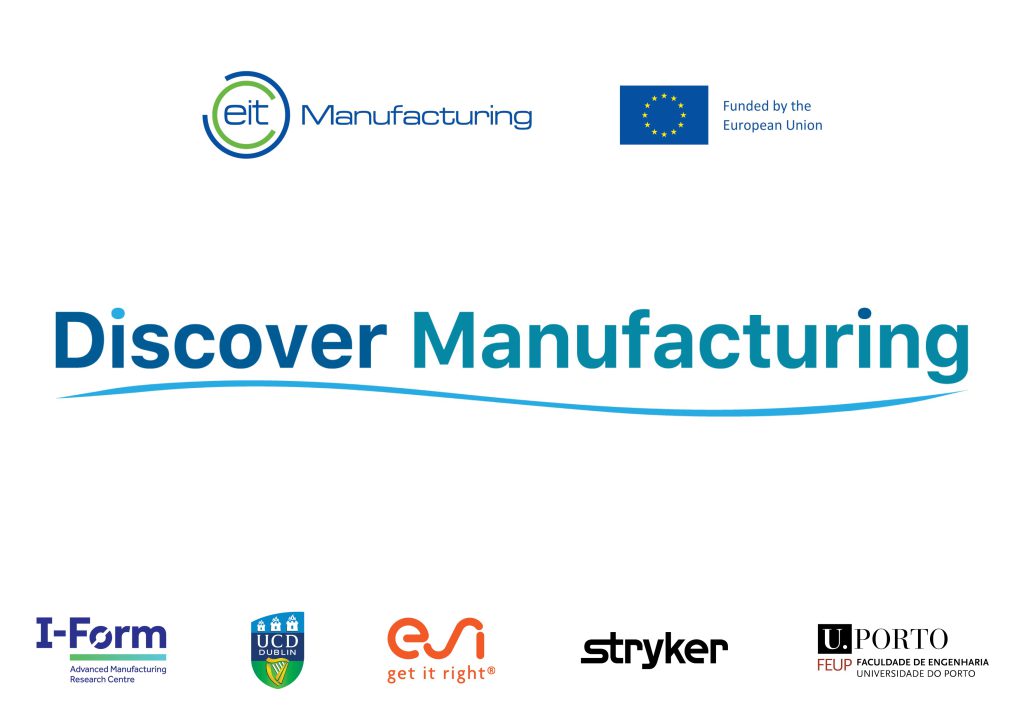 Consortium:
ESI Group
FEUP
Stryker
University College Dublin