CREATING I4.0 SKILLS OF THE FUTURE WITH LEARNING FACTORIES: POWERLIFT PROJECT – Final conference | 17 December 10:00-13:00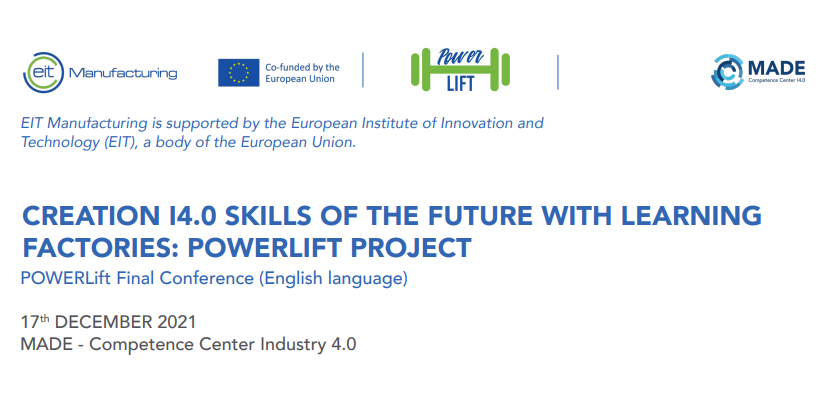 On 17 December, our Education Director, Paola Fantini will be one of the speakers at the above-mentioned event whose aim is to explain the POWERLift project as well as strategies for successful building of I4.0 of the future. Last but not least, one of the topics will be how to leverage synergies with EU Projects for Digital Skills.
PowerLIFT, as one of EIT Manufacturing projects, has the aim of building a broad network of learning factories to facilitate research technology transfer between academia and the industry, and with a focus on Europe's many SMEs.
In particular, PowerLIFT aims:
At empowering a network of Industry 4.0 Learning Factories as specialised experimental and training facilities for professionals,

At enriching a portfolio of digital learning content shared among the partners, in order to get a common teaching ground,

At strengthening an existing  European  community  of  universities  and  competence centres, to provide to their students innovative educational tools for training,

At targeting the market entry of learning methods based on the aforementioned common ground material and tools.
Register here and join the event!