EU BROKERAGE EVENT
EU Brokerage Event, organised by The National Contact Points (NCPs) Network and Enterprise Europe Network (EEN) of Grand E-Nov+ in collaboration with Enterprise Europe Network IMG Rheinland-Pfalz, will be held in Strasbourg on the 10th of November. The day will be dedicated to the Key Enabling Technologies in "Horizon Europe" and will target upcoming calls 2023-2024.
Participants will have the opportunity to present their own project concepts and to exchange ideas during pre-arranged meetings with representatives from companies / SMEs, universities and research organisations with the aim of paving the way for future co-operations and European projects in the frame of next period 2023-2024.
CONFERENCE: EIT Manufacturing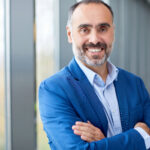 Thursday November 10, 13:30h – 14:30h
Antoni Pijoan, Managing Director of EIT Manufacturing West, will have the honour to deliver a conference explaining EIT Manufacturing's role in fostering innovation, along with success stories of companies who benefited from the opportunities given by EIT Manufacturing.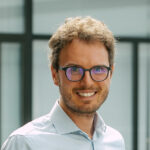 One of them is Ondosense, a German startup that creates radar sensor technology that gathers relevant data for the intelligent control and monitoring of production plants and machines. Mathias Klenner, CEO of Ondosense, will join on stage to present their journey.
If you are interested in attending, you can register through this link!
Event language: English