The EU Industry Days are Europe's flagship annual event focusing on key industrial policy discussions, connecting industrial frontrunners, and boosting the knowledge base of European industry.
The 2023 edition, held in Málaga (Spain), from October 4 to 6, will offer participants the opportunity to connect with new partners through matchmaking, learn from experts about EU initiatives to support industrial stakeholders with know-how and funding, and access a varied exhibition showcasing new technologies and innovative solutions. As the largest European innovation network for the manufacturing industry, EIT Manufacturing will participate in this event.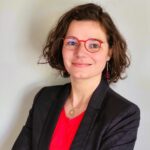 Caroline Viarouge, CEO of EIT Manufacturing, will take part in a roundtable on 4th October, from 15:20h to 16:20h, called "European Year of Skills 2023 – Bringing in the Skills the Industry Needs". The session will address the unprecedented skills shortage that the industry is facing, and the importance of cooperation between industry and public authorities to provide education and training that both workers and the industry need.
Furthermore, EIT Manufacturing will present one of the projects it participates in, which supports industrial transformation in Europe: SURE5.0 project. Make sure you visit the booth E20 located in the stand area, and discover how this project funded by the Horizon Europe program can support SMEs in the MTA, Aerospace & Defence and Electronics ecosystems to integrate into their production processes the three key principles of Industry 5.0: Human-centricity, Sustainability and Resilience.
Registrations are now open!