European Funding for Startups and SMEs
Welcome to an information meeting on European innovation programs where startups and small and medium-sized enterprises can participate.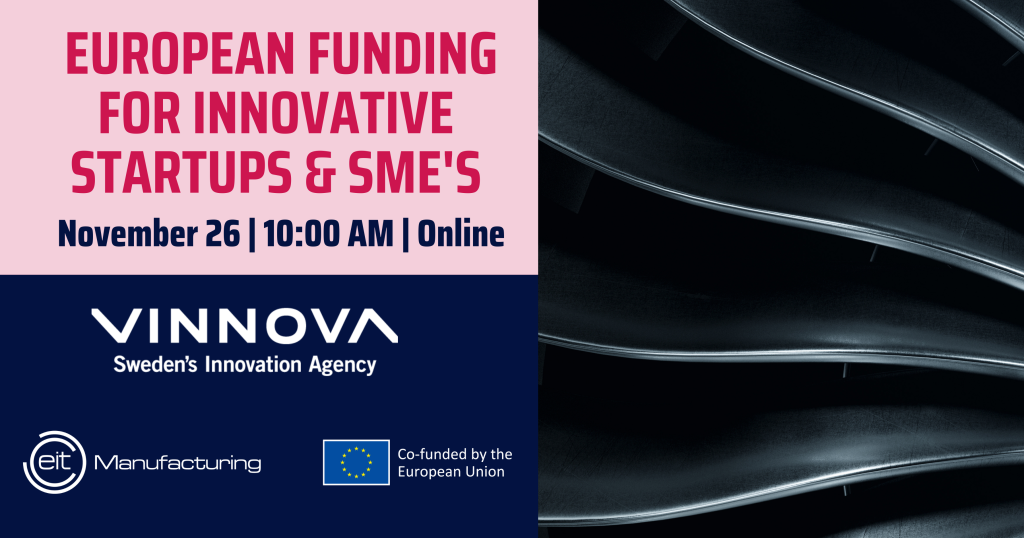 Agenda
Följande program kommer att presenteras:
Eureka Eurostars
EIC Pathfinder
EIC Accelerator
EU:s Innovationsfond
Dessutom kommer följande aktörer att presentera sina initiativ till startups och SMF:
EIT Digital
EIT InnoEnergy
EIT Health
EIT Rawmaterials
EIT Manufacturing
Informationsmötet har intermediärer och affärsrådgivare som målgrupp (t.ex. från inkubatorer och innovationskontor) men alla är välkomna att delta.
Informationsmötet ordnas av Vinnova samt EU SME Support. EU SME Support hjälper innovativa, små och medelstora företag (SME) med internationella ambitioner att söka EU-finansiering.