MatchMaking Event 2021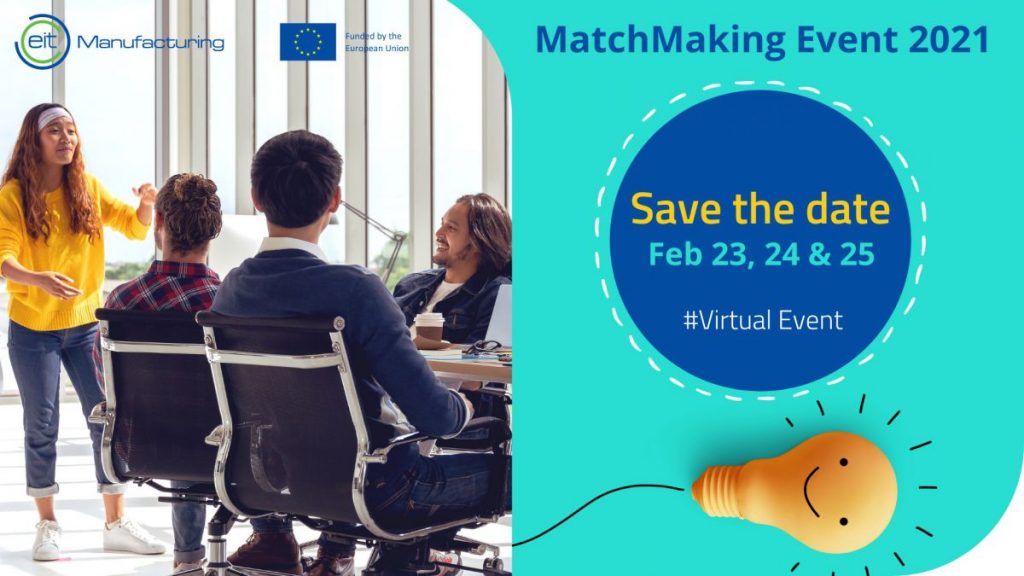 EIT Manufacturing's MatchMaking Event, to prepare for the 2022 Call for Proposals, will take place on February 23-24-25.
This year's MatchMaking Event will be a fully virtual three-day-event, starting with a plenary session in the morning of February 23. This event will include plenary sessions, project pitching sessions and possibilities for networking and building the consortia to refine the proposals for the 2022 Call.
An Open Call will soon be launched allowing entities (individuals and companies) to submit their pitches that can be selected to participate in the EIT Manufacturing MatchMaking Event 2021.