Attend the metal industry's leading two-day event!
For the third year in a row, EIT Manufacturing West is a strategic partner for the leading event in industrial innovation, automation and robotics, and the only event on composite materials in Spain, MetalMadrid. The fair will be held on the 15th and 16th of November in Madrid (Spain). Having gathered 600 exhibitors and more than 12,600 visitors in its last edition, the two-day event is the leading event in manufacturing, machining and metal processing, in Spain, and allows attendees to network with their sector and see machinery in motion.
EIT Manufacturing has organized a roundtable on November 15, from 11:00h to 11:30h, titled "Collaborative Projects of EIT Manufacturing: Successes, Challenges, and Trends in the European Innovation Ecosystem", where three members of our community will share their views and experiences working in collaborative projects with other players in the European innovation ecosystem. The panellists will share their valuable experiences, challenges they faced and tips for future collaborations. The panel moderated by Teresa Hernández, Innovation Manager at EIT Manufacturing West, will have the following members: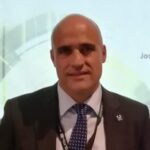 Joseba Bilbatua, Senior Innovation & Technology Manager at Mondragon Corporation, will offer their experience working on the project Tacco, supported by EIT Manufacturing, whose goal is to develop a fast & accurate zero defect part set-up.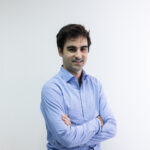 Javier Pérez, Co-Founder and Business Developer at Linq, will give his insight into NDT Inspection, a project supported by EIT Manufacturing that aims to improve the inspection process of metal pieces.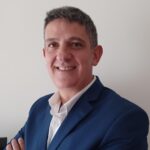 Thirdly, Arsenio Quijano, Supervisor of Software Development Projects at Oesia Networks, will present the project Selfex, which will manage to allow self-training by using extended reality wearable technology.
Come and join us in Madrid!
This activity is part of the Technology and Innovation Platforms grant PTR2022-001292, funded by MCIN/ AEI/10.13039/501100011033/.