Re-think Industry
[Event in Spanish]
EIT Manufacturing  supports Re-Think Industry event, an event for those who have the challenge of leading change in their businesses. This event targets companies that have begun to take steps in the digital transformation but also those who have not started yet.
Participate in this conference organized by the Gipuzkoa Provincial Council and learn about the challenges and achievements of Basque companies in their digital transformation.
Rethink your business in a digital key. Register here!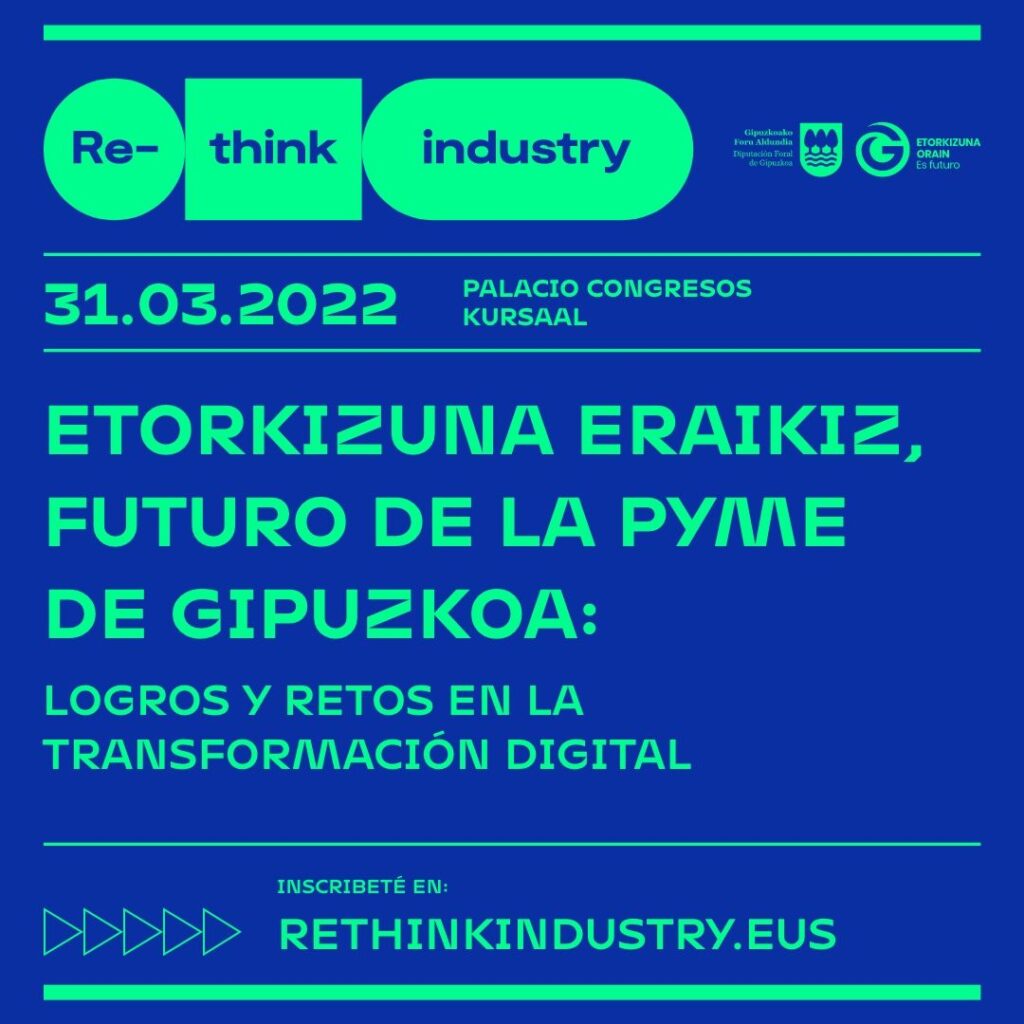 Agenda:
9:00: Institutional opening
9:15: A look: Gipuzkoa and the world – Juan Antonio Zufiria
10:15: Coffee networking
10:45: Parallel sessions
13:05: Julian Flores presentation
13:35: Institutional closure
14:00: Lunch networking