Masterclass at Web Summit Lisbon
Masterclass at Web Summit Lisbon
As one of the essential technological conferences on the planet, Web Summit in Lisbon is considered a must-attend by industry members from across the world. The event will bring together leading speakers, tech's biggest companies, and top media outlets in the world from the 1st to the 4th of November.
This annual tech conference has grown to become the biggest European technology conference and the largest tech innovation global marketplace in the world. With more than 70,000 attendees from over 160 countries in attendance this year, who will get to enjoy +900 conferences, discover +2,000 startups and meet up with +1,900 investors and partners, Web Summit 2022 is an outstanding occasion for professionals looking to establish themselves in front of a global audience and improve their brand awareness.
Klaus Beetz, CEO of EIT Manufacturing, will participate in the event by offering a masterclass on "European Manufacturing System: Towards a green and digital European Industry", on November 2nd at 15.00h GMT+1.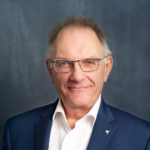 Manufacturing is an integrated socio-technical domain, organising processes and logistics management frameworks through a methodical combination of best practices, while still allowing for continuous innovation and improvements. These manufacturing systems often determine the management philosophy as well as manufacturing operations strategy.
Therefore, EIT Manufacturing, in cooperation with its partners and network of contributors, is taking initiative by postulating the "European Manufacturing System" as a strategic objective for the European manufacturing industry, with universal implications. The "European Manufacturing System" is a vision to overcome traditional barriers, especially between enterprises, through an ecosystem approach. It features dual transition with sustainability as a decisive factor, while integrating emerging enablers, deep-tech technologies, e.g., artificial intelligence, quantum computing, smart sensors, VR/AR technologies, autonomous automation, trust-based cybersecurity and collaborative robots. But more important, people, with their experiences and knowledge, are the most valuable assets of the European industry leveraging a human-centred approach.
Join us to learn about our vision about the future of manufacturing! 
Register your interest here.