Call for Israeli start-ups!
BoostUp! 2023 – ISRAEL edition: an online guide on how to successfully scale up your business in Europe
Join EIT Manufacturing South online to discuss all aspects relevant to submitting your proposal. There's time until 13 May to apply!
On 3 April, from 11h00 to 12h00 CEST, we will meet online to deep dive into what is necessary to successfully take part in the BoostUp! 2023 – ISRAEL edition call.
Set your calendars and learn more about how to internationalise your startup and open your business to Europe!
If:
– you are an Israeli startup
– you are ready to scale your business internationally
– you think you can place yourself among the top of the podium to receive a growth package valid for four months
Then you are in the right place!
And it doesn't end there: winning startups selected during the second phase evaluation will receive an exclusive invitation to join a 3-days matchmaking roadshow in Italy and a prize award of up to 2,500 EUR to support their go-to-European-market strategy.
The webinar will be moderated and led by Gianluca Grifi, Business Creation Manager at EIT Manufacturing South.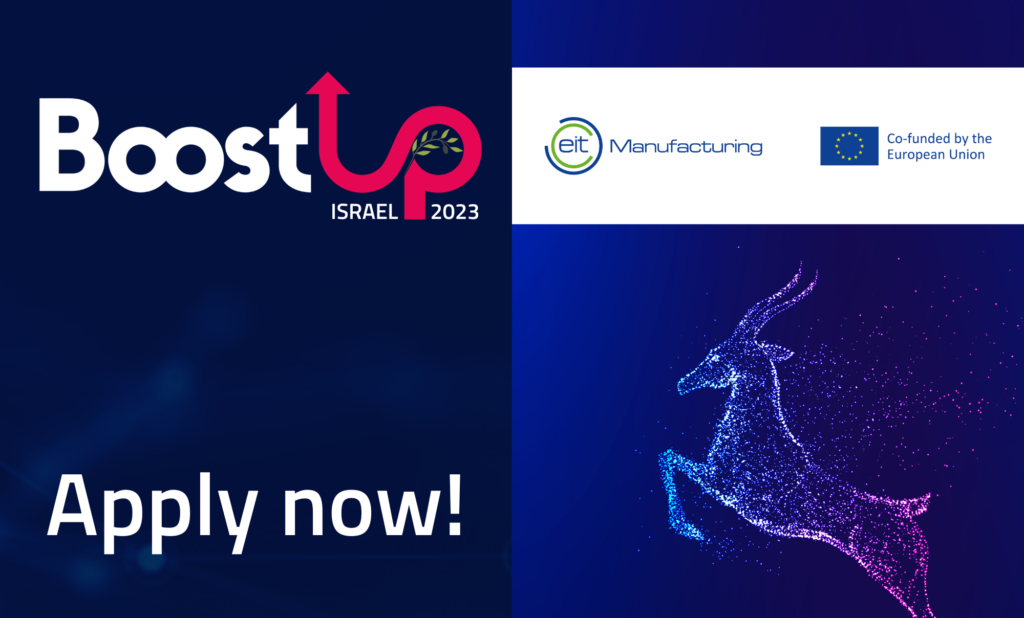 Contacts
Gianluca Grifi, gianluca.grifi@eitmanufacturing.eu, EIT Manufacturing