WEBINAR: EIT Manufacturing – Appel à propositions 2023
WEBINAR: EIT Manufacturing – Appel à propositions 2023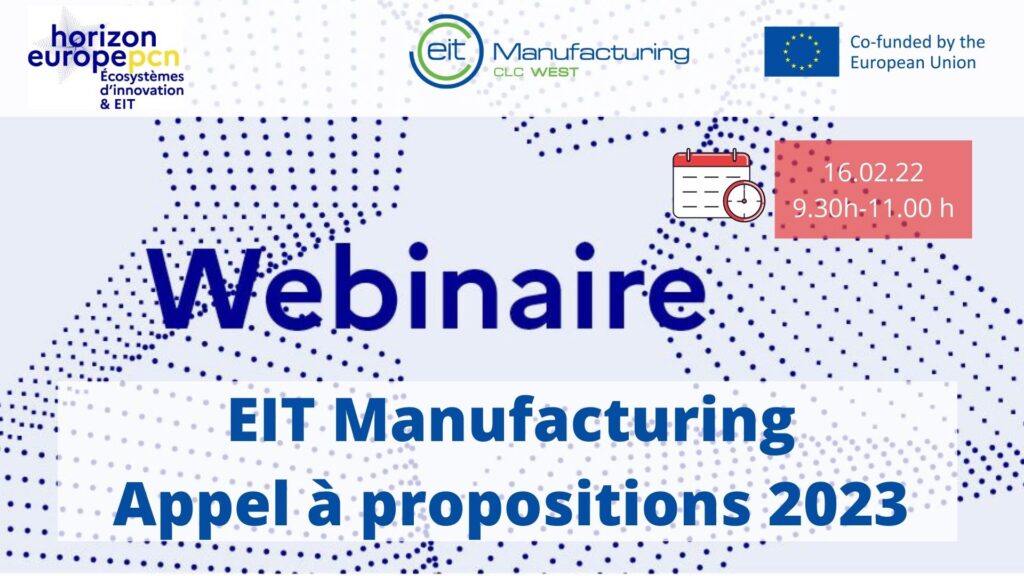 [Event in French]
On Wednesday February 16, National Contact Point for European Innovation Ecosystems, EIT, and Synergy of Funds  are organizing a webinar alongside EIT Manufacturing to present this innovation community and its 'Call for Proposals 2023'. The call was open on February 9 for all players in the research, education and innovation manufacturing community.
Check the agenda below and save the date in your calendar!
– General presentation of the EIT and the operation of a KIC.
– Presentation of EIT Manufacturing and its business pillars.
– Call for Proposals 2023: Innovation, Business Creation, Education and RIS.