A new alliance to support investments in manufacturing start-ups
In November 2022, EIT Manufacturing East and AVCO – the Austrian Private Equity and Venture Capital Organization signed an agreement to collaborate. In the future, both organisations want to work together closely to facilitate investments in manufacturing start-ups and scale-ups in Europe. 
AVCO, the Austrian Private Equity and Venture Capital Organization, represents the interests of the private equity industry in Austria. It was founded as an association in 2001 and is the central organization in the venture capital and private equity ecosystem in Austria and the CEE region. AVCO with its more than 115 members – among others Venture Capital/Private Equity funds, banks, associations, service providers, companies and individuals – is committed to creating optimal framework conditions for an efficient, growing and sustainable capital market.
AVCO through its activities creates a space for a high-value exchange among Austrian and CEE investors on latest trends and opportunities for investment. EIT Manufacturing East, located in Vienna, Austria, has a vast network of Industry 4.0 and 5.0 start-ups and scale-ups and provides tech insights from the manufacturing industry in Europe. Together, both organisations want to promote investments in industry start-ups and scale-ups in the investor community, as well as open innovation and investment activities among manufacturing corporates, with a special focus on Austria and the CEE region.
"We are very happy to join forces with EIT Manufacturing and bring our investors' community closer to the innovation potential of the manufacturing sector. The direct dialog between Private Equity and Venture Capital investors and industrials is the precondition to the retention of the local innovation capabilities, the emergence of local industrial champions and ultimately the sustainability and vitality of the local economy."

Arnaud Béasse, Managing Director, AVCO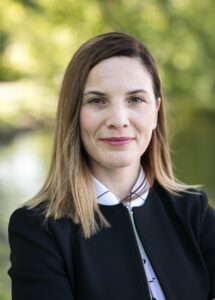 Jasmina Popovska, Senior Business Creation Manager at EIT Manufacturing sees AVCO as a strategic partner to strengthen the collaboration with other investors in Austria, especially with corporate VCs investing in and supporting industry start-ups and scale-ups: "Since 2021, we have engaged with more than 500 industry start-ups and scale-ups and we actively supported more than 100 of them with access to new markets services and introductions to our corporate network. We have also invested in 12 start-ups and scale-ups and they receive support in business development and internationalisation. Through AVCO's network, we plan to ramp up our co-investment activities in the coming three years, as the manufacturing sector needs new solutions and partners to address pressing challenges caused by the global crises and to become more resilient and sustainable."
The collaboration between AVCO and EIT Manufacturing East successfully started off with the event invest austria, the flagship event for Angel Investing, Venture Capital and Private Equity, to connect the entire private funding life cycle and promote investments in innovative companies in DACH, CEE and beyond. invest austria is organized by AVCO and the Austrian Angel Investors Association (AAIA) and attracts more than 700 participants each year. In the 2022 edition of the event, Jasmina Popovska of EIT Manufacturing East hosted a panel discussion on "Turning industrial innovation and hidden champions into corporate successes".
But this is only the beginning. The new partners plan to create impact for manufacturing start-ups and scale-ups as well as investors by bringing their respective networks together. Industrial start-ups often face many challenges when it comes to finding investors, as many players in the investor community are not willing to take the higher risks related to industrial start-ups, especially if their solution consists of hardware elements. The first activities for 2023 are already in the planning and both organisations are looking forward to a successful and active collaboration.
Learn more about AVCO
Austrian Private Equity and Venture Capital Organization
AVCO – Austrian Private Equity and Venture Capital Organisation | Arnaud Béasse, Managing Director