Opportunities for North Macedonia's ecosystem
In an insightful online event that took place on July 26, 2023, the EIT Manufacturing South East and BAU Accelerator – the EIT Community RIS Hub National Secretary in North Macedonia-, jointly organized an event that shone a spotlight on the achievements within the manufacturing ecosystem. Two of the main focuses of the event was to present the achievements of EIT Manufacturing as well as the success story of the smart Learning Factory – Skopje.
Distinguished speakers shared their expertise and experiences during the event, providing attendees with invaluable insights into the transformative power of the EIT Manufacturing ecosystem:
Dr. Niki Kousi, Director of EIT Manufacturing South East, gave an engaging overview of EIT Manufacturing's mission and vision. Dr. Kousi emphasized the organization's commitment to fostering innovation and education in the manufacturing sector. She introduced to the attendees of the event the concept of the knowledge triangle, highlighting its three pillars: education, business creation, and innovation and also underscored how these pillars collectively contribute to the Regional Innovation Scheme (RIS). She finally elaborated on the diverse range of services offered by EIT Manufacturing to support manufacturing actors across Europe.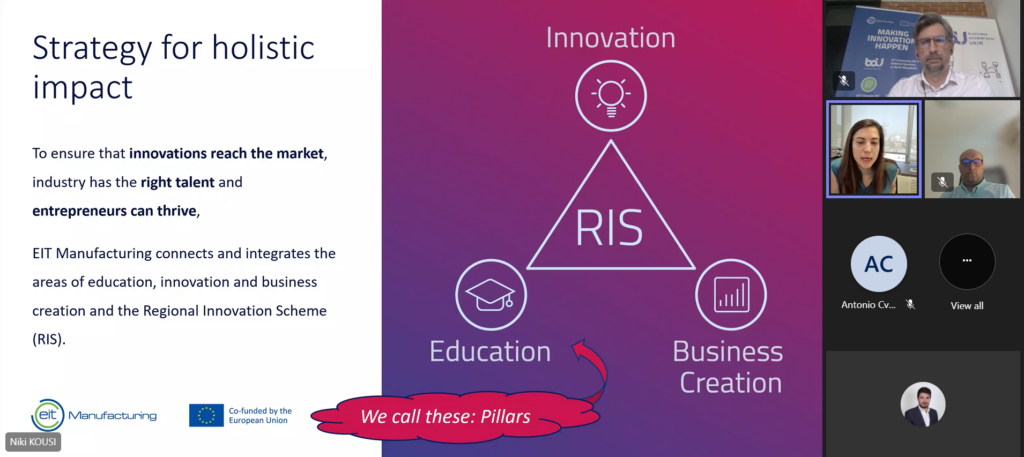 Mr. Aleksandar Stamboliev MSc, EIT National Secretary in North Macedonia, analyzed the numerous advantages of being a part of the EIT Community and its various Knowledge and Innovation Communities (KICs). Mr. Stamboliev presented the potential for synergies and collaborations that arise from being connected to this network and he also highlighted the significant funding opportunities that participants can access to fuel their innovative endeavors. Lastly, he emphasized the role of EIT in enhancing the North Macedonian manufacturing ecosystem.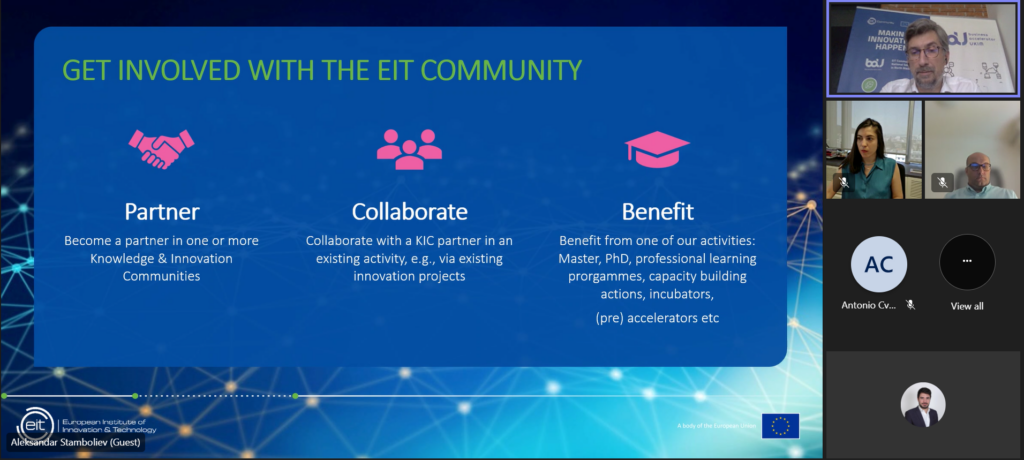 Dr. Bojan Jovanovski, the driving force behind the Smart Learning Factory – Skopje, took the virtual stage to share the inspiring journey of the factory's establishment. Dr. Jovanovski detailed how the Learn4SME project, initiated in 2022, paved the way for the creation of the Smart Learning Factory. He outlined the developments accomplished within the factory, which included the creation of didactical products and do-it-yourself (DIY) student projects. Dr. Jovanovski highlighted the importance of the factory's infrastructure in facilitating the learning experiences for students and professionals.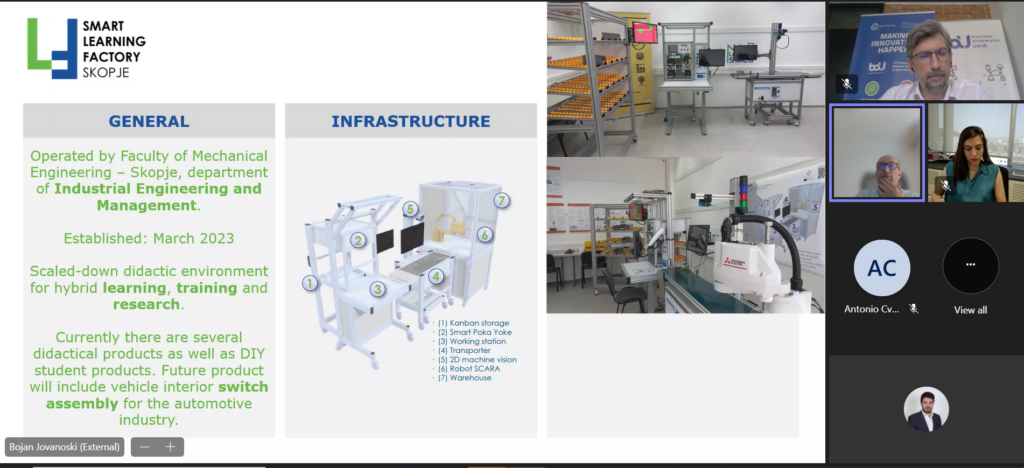 Dr. Panagiotis Stavropoulos, representing the Laboratory for Manufacturing Systems & Automation – Patras, rounded off the event with a presentation on LMS Patras. Dr. Stavropoulos provided insights into the evolution and progress of LMS Patras, showcasing the institution's dedication to manufacturing systems and automation. He emphasized the collaborative opportunities that LMS Patras offers, encouraging cross-border partnerships and knowledge exchange.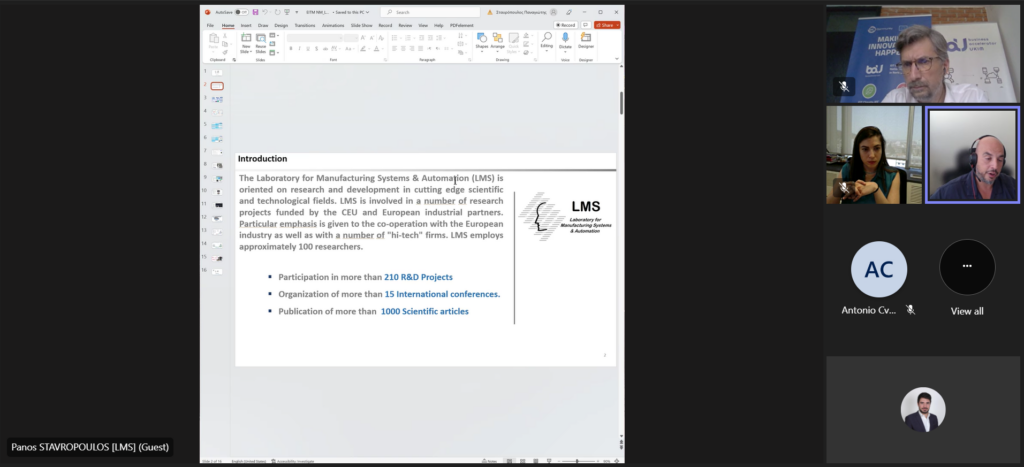 Overall, the event underscored the EIT Manufacturing ecosystem's role in fostering collaboration, innovation, and education within the manufacturing sector. The Smart Learning Factory – Skopje stood as a shining example of the tangible outcomes that arise when academia, industry, and research converge. The presentations left a lasting impression on attendees, inspiring them to explore the endless possibilities that the EIT Manufacturing framework offers for a more entrepreneurial and sustainable Europe.