Boosting Digital Transformation projects across Europe's RIS Countries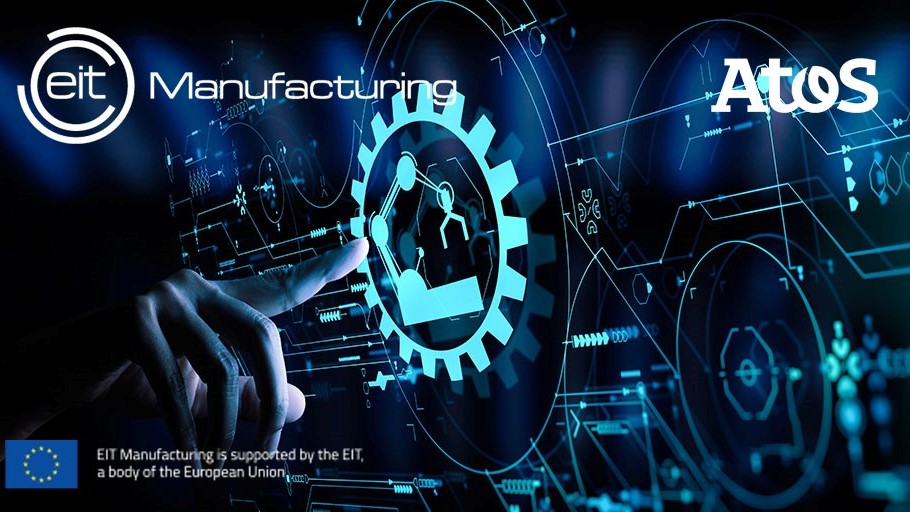 A win-win for small, big companies and society at large
EIT Manufacturing's DigTrafoRIS (Digital Transformation in RIS) project has launched an open call where SMEs, service providers, research organizations and Digital Innovation Hubs (DIH) in RIS (Regional Innovation Scheme) countries can seek support to boost their digital transformation. Through this initiative, selected companies can receive a lump sum of 15.000 EUR in addition to consulting support to boost their digital transformation until the end of the year.
"Through this initiative, we are providing flexibility to small & mid-size companies, who do not always have the working expertise or resources to implement 4.0 technologies. They will be able to choose a project that are most relevant based on their maturity and business, said activity leader Jordan JANECZKO, CTO Global Client Innovation at Atos. "Initiatives like this will help these companies, and it will help Europe as a manufacturing location."
The project goes well beyond short-term funding. All selected participants will answer a questionnaire, and at the end of the project, the team will issue a roadmap and recommendation for digital transformation, building on the experiences and learnings from the individual projects. "
Digital transformation benefits the whole ecosystem
"Following the Covid-19 crisis, our supply chains are changing. This is also an opportunity for suppliers in the more modestly developed areas of Europe to propose their services. Industry 4.0 technology can help these small providers improve the quality and reliability of their products and services. So, investing in this new technology is a win-win for all: Small providers, large corporations who need reliable suppliers, and for the society at large as we will be maintaining and even creating new jobs", Janeczko added.
"With this activity, EIT Manufacturing supports the digital transformation of manufacturing companies in EIT RIS eligible countries, and especially SMEs with high innovation potential, in order to accelerate the deployment of novel solutions and products across Europe", said Konstantinos GEORGOULIAS, Director of European Affairs and RIS at EIT Manufacturing.
The call concerns:
Manufacturing companies (e.g. Original Equipment Manufacturers – OEMs, production equipment supplier) SMEs/midcaps that produce products and parts and they are interested in evaluating digital transformation possibilities
Service providers: Software or technology provider or consulting companies in the manufacturing domain that can offer digital transformation services.
Research/non-industrial legal entities (i.e. research centres, universities, Competence Centres), with relevant expertise that can offer digital transformation services
Digital Innovation Hubs that can offer digital transformation services.
Countries eligible to take part in the EIT RIS are:
EU Member States: Bulgaria, Croatia, Cyprus, Czech Republic, Estonia, Greece, Hungary, Italy, Latvia, Lithuania, Malta, Poland, Portugal, Romania, Slovakia, Slovenia, Spain.
H2020 Associated Countries: Albania, Armenia, Bosnia and Herzegovina, Faroe Islands, Georgia, Moldova, Montenegro, Republic of North Macedonia, Serbia, Turkey, Ukraine.
To sum up, The DigTrafoRIS project is an activity through which EIT Manufacturing will work together with companies from EIT RIS countries in order to support their existing processes and help them to drive more successful businesses through the help of digital industry 4.0 technologies. We will explore the current digitalization maturity in EIT RIS countries (e.g. systems such as PLM, MES, IoT, ERP, SCM, SCADA), co-ordinate consulting activities for SMEs in EIT RIS countries, and based on these results, create a roadmap recommendation.
The Regional Innovation Scheme (RIS) is the EIT Community's scheme which enables the transfer of good practices and know-how from the EIT's unique approach to boosting innovation. The objective of the EIT RIS is to contribute to boosting the ability to innovate of countries in Europe which are currently modest and moderate innovators.
More information here: /digital-transformation-in-ris-opencall/