EIT Community boosts innovation in Spain and leadership in Europe
On the occasion of the Spanish Presidency of the Council of the EU the EIT Community gathered in Madrid under the title "EIT and the New European Innovation Agenda: Contributions of KIC to Spain's Innovation Leadership within the European Union". About a hundred of representatives of the Spanish innovation ecosystem took the chance to share their vision and insights on how to foster and support innovation. 
The event, organised by seven Knowledge and Innovation Communities (KICs), EIT Climate-KIC, EIT Culture & Creativity, EIT Digital, EIT Food, EIT Health, EIT Manufacturing and EIT Urban Mobility, also counted with the presence of the General Manager of CDTI (Spanish Innovation Agency), Javier Ponce, and the Secretary-General of Innovation, Teresa Riesgo. Additional distinguished speakers have been Martin Kern, Director of EIT, Caroline Viarouge, CEO of EIT Manufacturing, and Jean-Marc Bourez, CEO of EIT Health.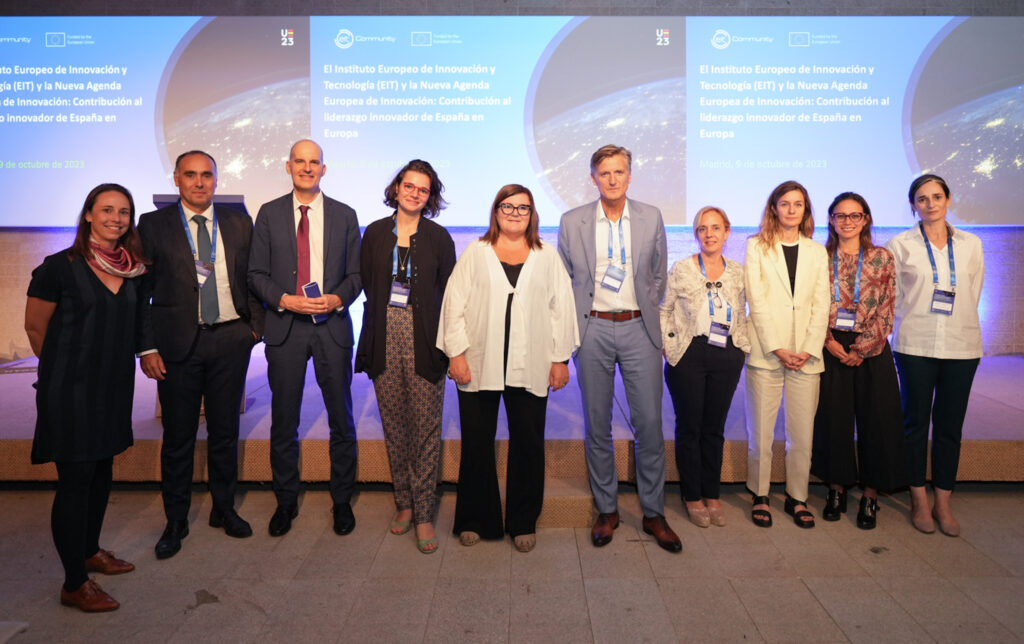 All attendees agreed on the importance of the interdisciplinary and intersectoral approach to boost innovation in Spain and its leadership in Europe, in line with the new European Innovation Agenda. Martin Kern, Director of EIT, highlighted that EIT has been supporting hundreds of startups, investing around 100 million of Euro in Spain and bringing more than 80 innovative products to market in the last two years. Furthermore, he promised to stay committed to Spain "as innovation is needed more than ever to tackle some of the biggest challenges and drive a more sustainable future for Europe." 
While Jean-Marc Bourez, CEO of EIT Health, assured that joint and cross-sectoral innovation would be key to the sustainability of our societies and to the health and well-being of all, Caroline Viarouge, CEO of EIT Manufacturing, praised "a winning team that dares to innovate and to co-create in a diverse ecosystem".  
One of the pillars of the New European Innovation Agenda highlights the need to foster, attract and retain technological talent to reduce the Deep Tech skills gap. Carolina Torregrosa, Education Programmes Manager at EIT Manufacturing described the Deep Tech Talent Initiative, coordinated by EIT Manufacturing, as "most ambitious platform for talent generation in Europe" that aims to train more than one million people in upskilling and re-skilling.