Towards green transformation of European manufacturing
The overarching objective of IMPACT FESTIVAL is to bring together leading changemakers, green start-ups, policy makers, innovators and investors from Germany and all over Europe to accelerate the sustainable transformation.
It is one of the largest events for sustainable technology and innovation and took place 16-17 September 2021, in Offenbach, Germany.  1500 event attendees participated on-site as well as 1200 online.
As a European knowledge and innovation community committed to the creation of globally competitive and sustainable manufacturing EIT Manufacturing participated in the event with a networking and matchmaking session.
Seven of the EIT Manufacturing supported startups presented their solutions to corporates and investors at the panel discussion and during pitch sessions.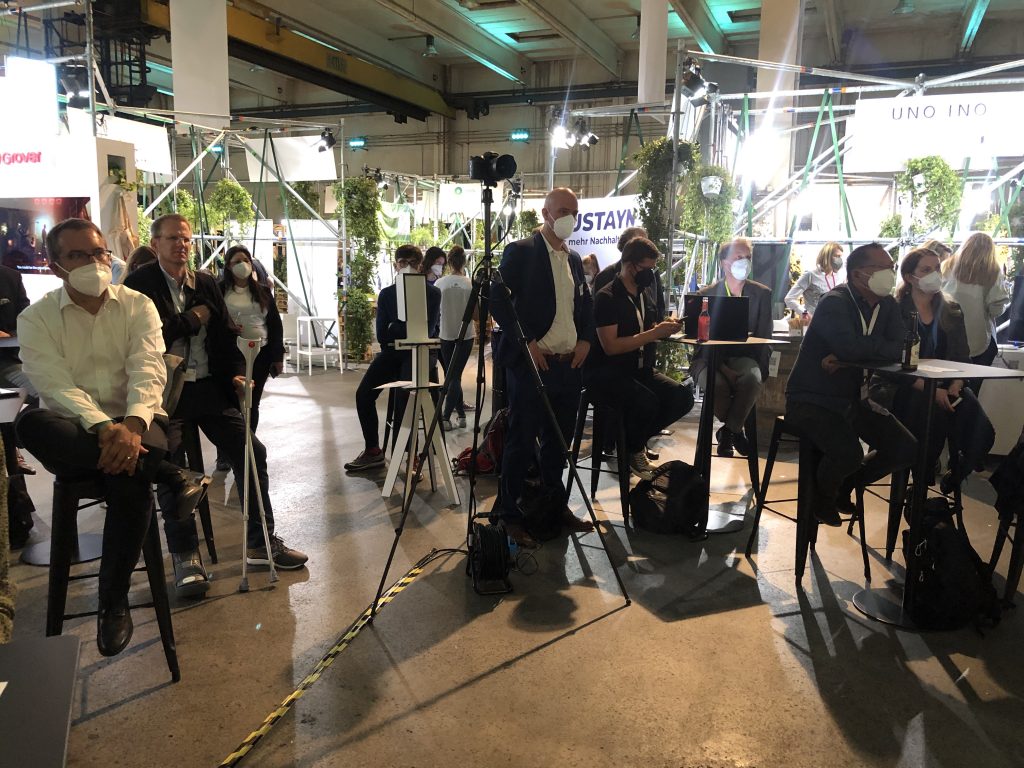 Environmental sustainability has become a strong economic factor already today, with Fortune Global 500 companies committing to achieve net-zero emission by 2050 at the latest, and larger corporations implementing science-based climate targets and voluntarily reporting on carbon emission metrics. 
Dr Christian Bölling, Managing Director of EIT Manufacturing Central, underlined the importance of the transformation to sustainable production in his keynote presentation: "Achieving sustainability is one of the most challenging tasks for the manufacturing industry. The pathway towards net-zero emission requires actions along the whole value chain. During this transformation journey, especially SMEs require support from both private and public sources."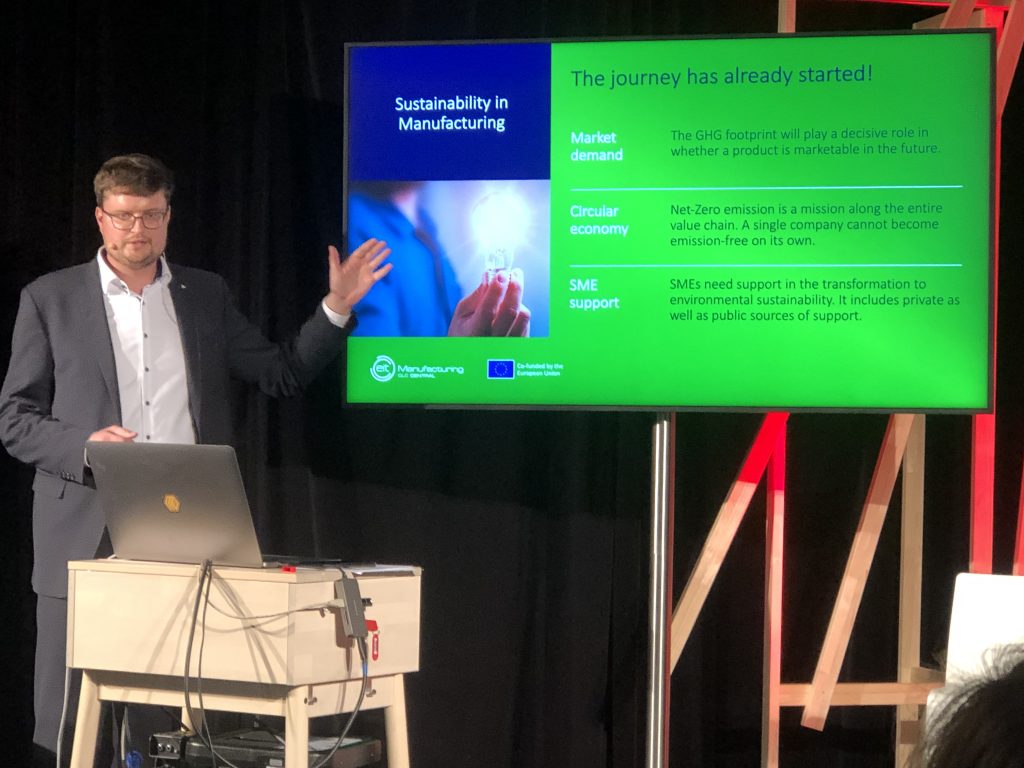 At the event, EIT Manufacturing announced the Transform Call comprising of transformation service packages and financial support packages. With that instrument, we actively support our manufacturing SMEs on their journey toward green manufacturing.
EIT Manufacturing, as a European innovation network with long-term EU funding, will continue to focus on the topic of sustainability and support Europe's manufacturing companies on their transformation journey.