EIT Manufacturing at Slush: Big things can start in small cities
Startups need to think big if they're going to succeed, but when it comes to looking for a home it might help to think small – as in small cities – according to organisers and participants at a 17 November side event for the massive Slush startup gathering in Helsinki. EIT Manufacturing contributed expert participation and matchmaking support to the sold-out side event in Finland.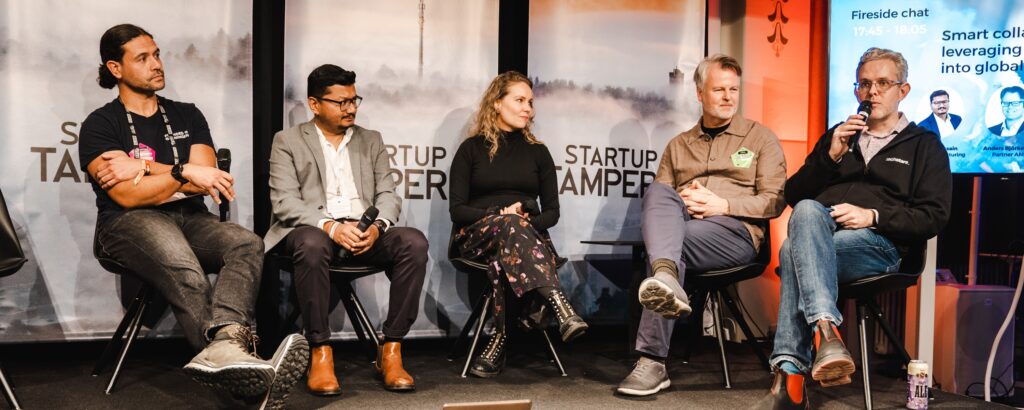 Progress in manufacturing will be driven by "smart collaboration" among the various stakeholders in the knowledge triangle, EIT Manufacturing's Abir Hossain told a panel during "Startup Tampere: Regional hubs as the new honeypots for investors," an official side event to Slush, one of the largest startup events in northern Europe.
The Startup Tampere side-event focused on the way "regional ecosystems provide worthy benefits and are seen more and more as the new honeypots for local and international investors," according to organisers. The reduced competition and bureaucracy and the "community-driven problem solving" in smaller cities outside the capital can make them ideal places to find partners and launch startups. "There is a whole new generation of ambitious founders", who have discovered advantages in the host city of Tampere and other small European cities, organisers said.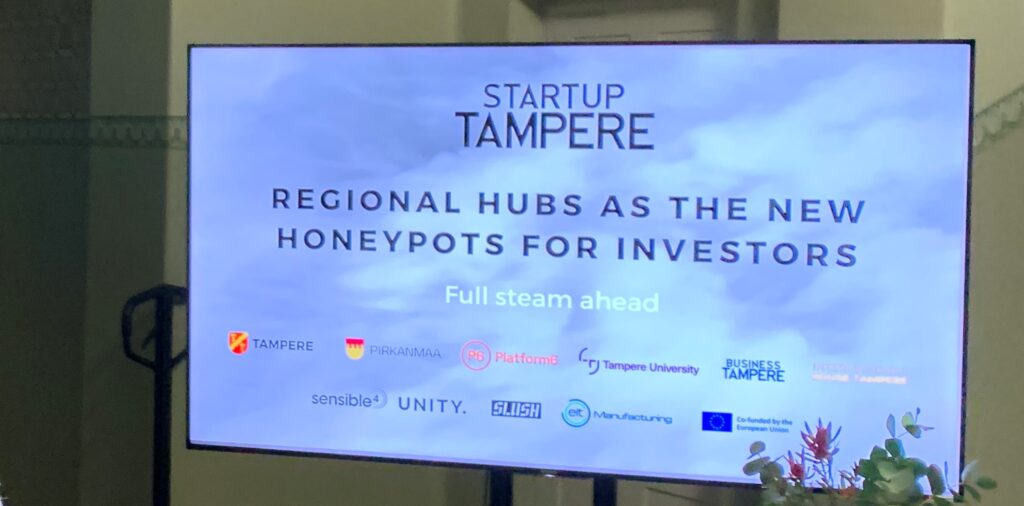 In a panel on "Smart collaboration: leveraging local strengths into global wins," Abir Hossain, Business Creation Manager at EIT Manufacturing's Co-Location North office in Gothenburg, Sweden, explained the model and goals of EIT Manufacturing.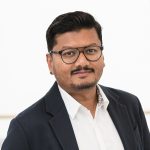 "EIT Manufacturing is building the largest and the strongest manufacturing community across Europe, seeking to make Europe the global lead in manufacturing innovation. We have special focus on sustainable manufacturing," Hossain said. "One of the building blocks for achieving this is fostering smart collaboration amongst all actors – industries, entrepreneurs, academia, research institute, based on the knowledge triangle – education, innovation and business creation. With our expanded network of six co-location centres and regional hubs, we are facilitating local innovative industry 4.0/5.0 startups/scaleups to expand across Europe and globally."
The side event was co-organised by representatives of local authorities, EIT Manufacturing and our network partner, Platform 6, the epicentre of the start-up ecosystem in Tampere, with a new building in the heart of the city that is home to 50 startups. Much more than simply office space, Platform6 is a community, of entrepreneurs, investors, incubators and acceleration programmes. The "Curated network is the core asset at Platform6: a community based on knowledge and experience sharing, on being there for one another and contributing by giving back to the community," according to their website.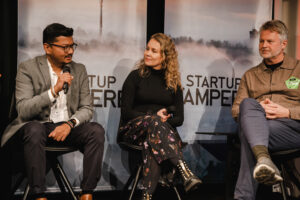 Slush 2022
The main event of the week, Slush 2022, attracted 12,000 participants, including 4,600 startups and 2,600 investors to Helsinki on 17-18 November. They took part in with presentations and panels on venture capital, startup development, and a host of related subjects, as well as taking advantage of matchmaking opportunities. Founded in 2008 as a student-driven event, Slush is now a community with its own platform and several global events, with the biggest event being the one in Helsinki.