EIT Manufacturing expands access to Europe for Danish manufacturers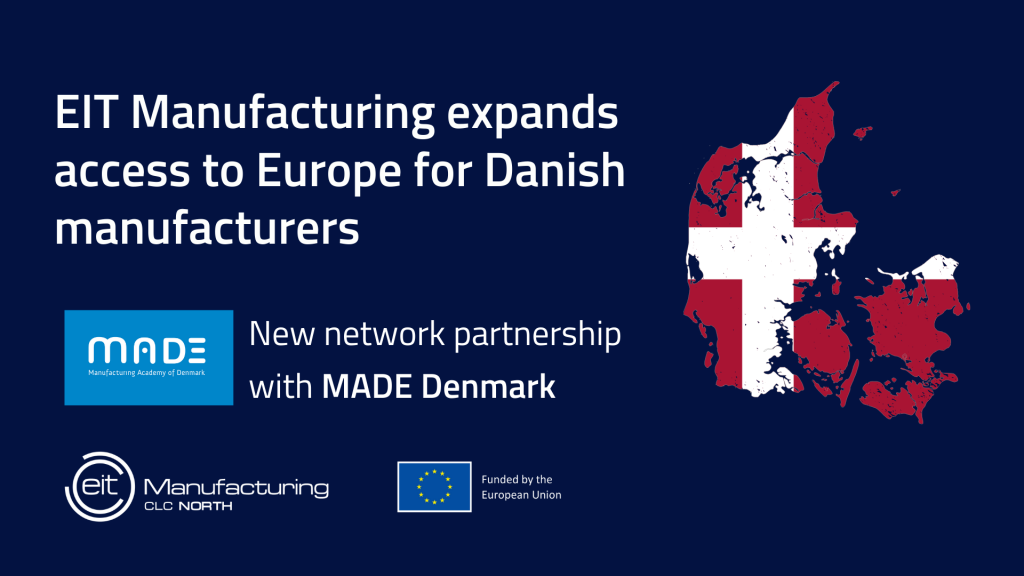 EIT Manufacturing has signed network partnership agreement with the Manufacturing Academy of Denmark (MADE) to strengthen collaboration with Danish research, academic institutions and to provide better support for Danish manufacturers looking to expand and innovate across Europe.
EIT Manufacturing's new network partner MADE conducts innovation activities based on current challenges and opportunities among Danish production companies, with a strong focus on small and medium-sized enterprises (SMEs). It is a national cluster for advanced manufacturing in Denmark.
The new partnership provides EIT Manufacturing with a strong entry point to the Danish market in order to support and integrate manufacturers of all sizes into EIT Manufacturing's growing innovation eco-system.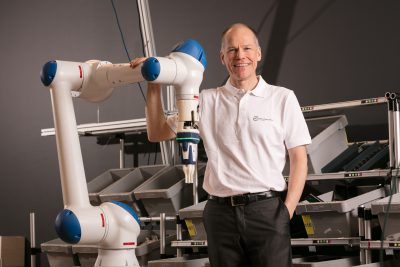 "At EIT Manufacturing, we are really excited to deepen our network in Denmark through this new partnership. Denmark is one of the most innovative societies in Europe. Its huge array of small-to-medium sized manufacturing, skilled entrepreneurs, highly rated technical universities and industry innovators such as Danfoss, LEGO and Vestas, for instance, make it a key enabler to advance manufacturing in Europe," says Björn Fagerström, Director of EIT Manufacturing Co-Location Center (CLC) North.
EIT Manufacturing CLC North is one of the five Co-Location Centers of EIT Manufacturing. Located in the Chalmers Lindholmen in Gothenburg, Sweden, CLC North serves eight countries in northern Europe: Norway, Denmark, Sweden, Finland, Estonia, Latvia, Lithuania, and the United Kingdom. The CLC works in close partnership with its members from industry, research, and academia and its growing group of network and activity partners.
Through the partnership, EIT Manufacturing aims to bring real value to Danish businesses, universities, and entrepreneurs by bridging them to European know-how, funding, and infrastructure.​
| | |
| --- | --- |
| | "Through this collaboration, we strengthen access to EU networks on advanced production, so that we can ensure world-class production in Denmark. We are really pleased to be able to expand the portfolio with direct access to more offers targeted at SMEs and entrepreneurial companies" says Nigel Edmondson, MADE's director. |
Nigel Edmondson, Director of MADE
Photo by Peter Fallesen/DI.