EIT Manufacturing signs strategic partnership with Katalista Ventures in Lithuania, strengthening support for startups in the Baltic region
EIT Manufacturing's Co-Location North has signed a network partnership agreement with the Katalista Ventures in Lithuania. Bolstering its mission to support early stage, high-impact, resilient ventures, and to provide better support for startups and scaleups in the Baltic region that are looking to expand and innovate across Europe.
EIT Manufacturing's new network partner Katalista Ventures is an early-stage accelerator and fund based in Lithuania, that supports ventures with high potential for global scalability, and for financial, environmental, and social sustainability.
"We share in Katalista Ventures mission to create innovative startups that strengthen the triple bottom line to help People, Planet and Profit. We are really happy to deepen our strategic relationship with Katalista Ventures and combine efforts," said Anna Hultin Stigenberg, Director at Co-Location North (CLC North) at EIT Manufacturing.
EIT Manufacturing has a strong presence in Lithuania through its member and hub LINPRA Engineering and Technology Industries Association of Lithuania, as well as other ongoing collaboration. The strategic network partnership with Katalista Venture aims to further strengthen EIT Manufacturing's footprint in the region and is a new channel to develop startups and scaleups, both in Lithuania and in broader the Baltic region.
"At Katalista Ventures, we are really excited about the new partnership with EIT Manufacturing. Sustainable and innovative manufacturing is one of the major ways to support the European-wide green economy transition and I'm sure our cooperation will allow both organisations to reach and impact even more startups and scaleups striving for a more sustainable future," said Greta Monstavičė, Co-Founder and CEO of Katalista Ventures.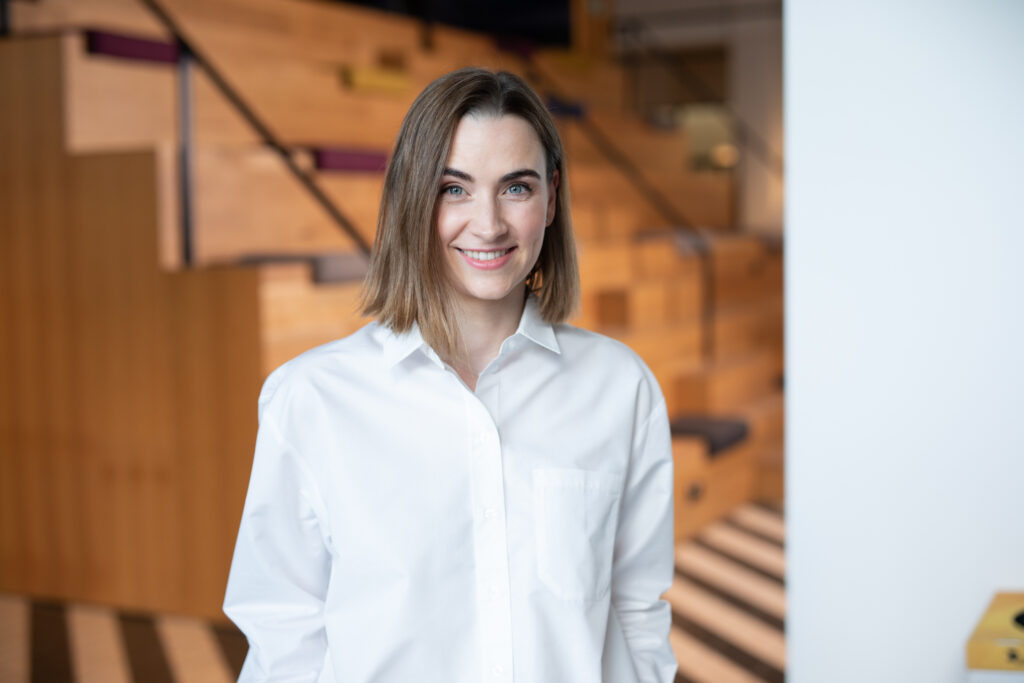 Above: Greta Monstavičė, Co-Founder and CEO of Katalista Ventures
At EIT Manufacturing, our mission is to bring together manufacturing actors across Europe to integrate innovation and education for an entrepreneurial and sustainable Europe. EIT Manufacturing CLC North is one of the five Co-Location Centers of EIT Manufacturing. Located in the Chalmers Lindholmen in Gothenburg, Sweden, CLC North serves eight countries in northern Europe: Norway, Denmark, Sweden, Finland, Estonia, Latvia, Lithuania, and the United Kingdom. The CLC works in close partnership with its members from industry, research, and academia and its growing group of network and activity partners.