EIT Manufacturing supports 'Automatic train maintenance Railways challenge' launched by Globalvia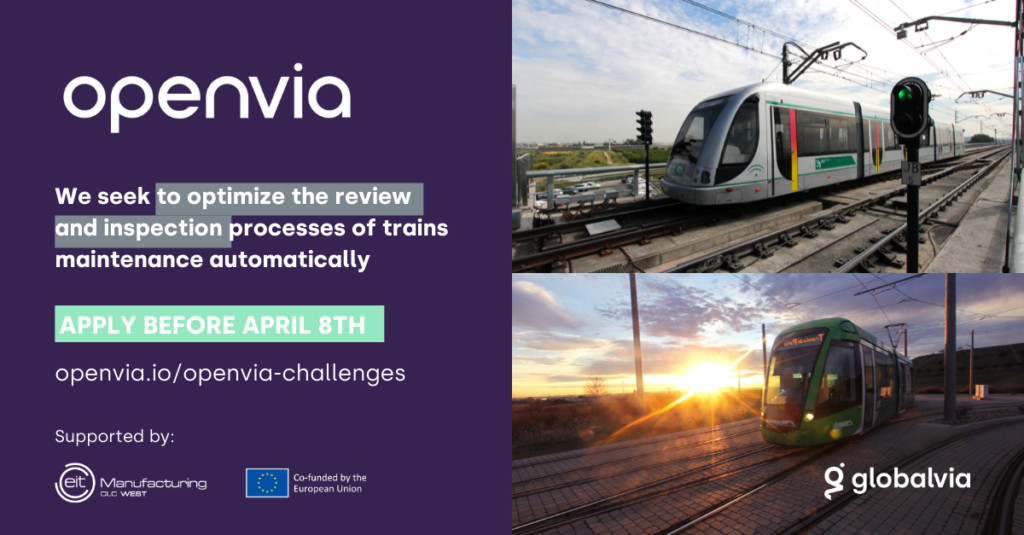 EIT Manufacturing boosts the first edition of OpenviaChallenges, the innovation program of the Globalvia Group. This initiative aims at solving business challenges in the field of mobility, together with the innovative community. We are looking for startups, innovative ideas, and scalable projects that provide differential value through the application of innovative solutions.
In particular, EIT Manufacturing supports the challenge 'Automatic train maintenace Railways'. It seeks how to optimize train maintenance review and inspection processes automatically. We are looking for innovative solutions that allow Globalvia to optimize the processes of exterior overhaul and inspection and predictive maintenance of key components. They must be scalable solutions in these fields:
Computer vision solutions
Artificial Intelligence solutions
Solutions involving sensors
Any other solution applicable to the challenge
Haven't you submitted your proposal to solve our #OpenviaChallenges program challenges yet? Apply to Openvia Challenges 2022 here
Deadline: April 8th.