EIT Manufacturing's AMPLI project: Augmented Reality for zero-defect & flexible manufacturing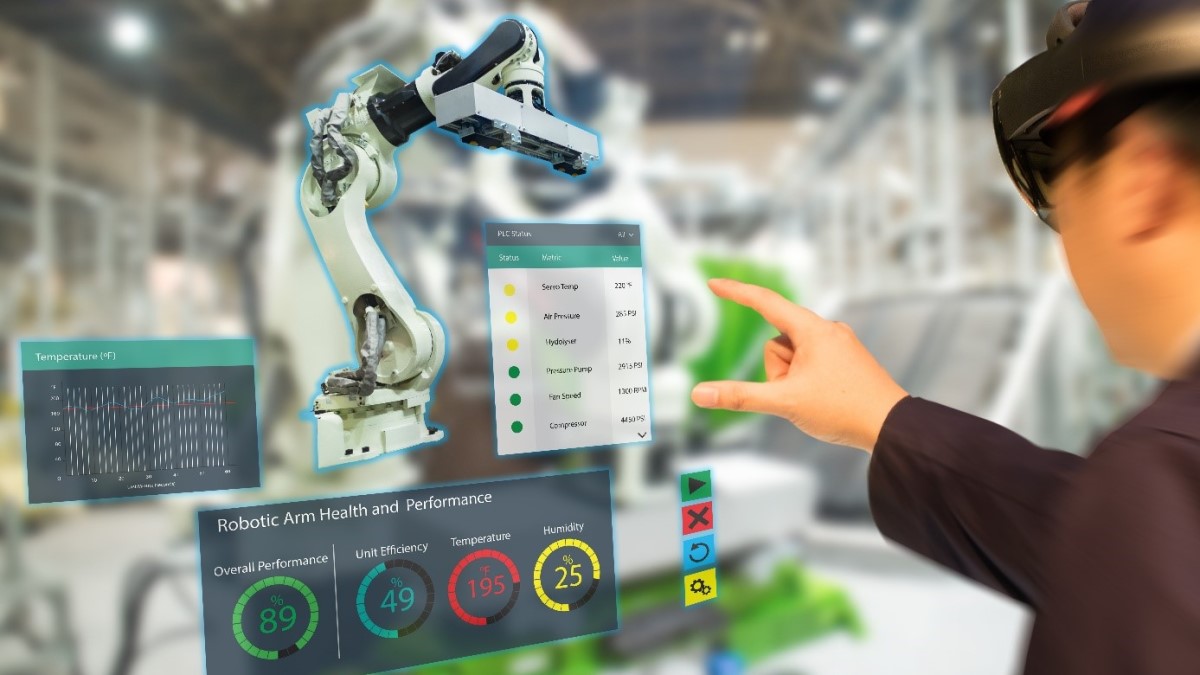 New innovation with commercialization expected by mid-2022
Augmented Reality based solutions offer new ways for industrial companies to interact with machines, while facilitating the design and plan the manufacturing of new product models.  For wider adoption, Augmented Reality tools need to be tailored to fit the needs of different industrial domains. EIT Manufacturing's AMPLI project was specifically launched to develop an AR tool tailored to the needs of the plastics industry.
AMPLI: AR tool adapted for the plastics industry
The plastics industry has already started to introduce some enabling technologies to achieve zero-defect manufacturing and improve work cell flexibility, such as in-mould sensors, in-line quality control, autonomous devices or predictive models. Augmented Reality tools have a potential to amplify these efforts.

The AMPLI project aims at providing machine operators with real-time knowledge and information to improve decision-making and working procedures. AMPLI is  an AR tool tailored for the manufacturing value chain of polymer forming process. This new tool is based on a combination of general knowledge about the plastics industry, i.e. tuning, production and maintenance in addition to the integration of physics-based numerical simulation.
Benefits: Efficiency, knowledge-sharing and improving work at shop floor
The project targets three main benefits:
Improving manufacturing efficiency

time reduction for tuning a work cell: -10%
increase machinery availability by preventive maintenance: +8%
reduction of training period of work force: -25%
reduction of scraps: -10%

Eliminating skill shortage by capturing and sharing of knowledge
Increasing the attractivity of shop floor work by fostering the use of digital tools, which is appealing for young people. Work becomes more visual; accessibility increases and facilitates the training.
The project team aims at realising the new solution to the market by mid mid-2022, primarily targeting manufacturing companies, that are already on their way with digitalisation.
A successful pan-European collaboration
The AMPLI project is the results of successful co-operation between five partners:
ESI Group as the integrator of the final output based on existing AR tool and developer of parametric simulations.
IPC, providing knowledge rules regarding setting and supervision. They will use their skills in machine interoperability and process control as guidance for the project.
LMS (Laboratory for Manufacturing Systems & Automation) with extensive experience in developing AR application for the manufacturing domain to support different steps of the lifecycle. Among other AR apps, LMS has developed an AR solution to support the maintenance phase of injection molds.
ENSAM (École Nationale Supérieure d'Arts et Métiers) developing AR features to mix manufacturing process simulation with reality.
Whirlpool as plastic converter will provide requirements and a pilot case dedicated to thermoforming to test and validate the product at an industrial scale.