Get Ready for the EIT Jumpstarter Grand Final!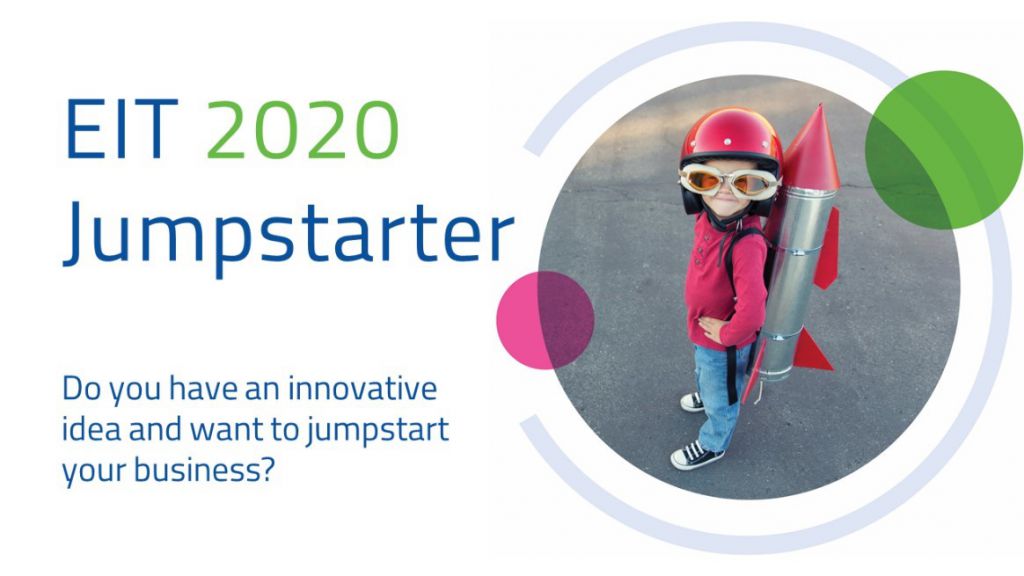 Get ready for the EIT Jumpsarter Grand Final on 25 November 2020, a fully online event honouring the hard work of all teams and showcasing the prize-winning teams and their outstanding ideas!  The best six teams from each of EIT's six innovation communities will present their business idea to the EIT network, and perhaps also in front of their next potential customer, partner, or test lab. The EIT Jumpstarter is an award-winning entrepreneurial training programme programme designed to support teams in commercializing their innovative technological ideas.
A five-month programme
EIT Jumpstarter participants were enthusiastic to collaborate with EIT Manufacturing in solving a multitude of manufacturing challenges while creating viable business models. Over a duration of 5 months, teams participated in the EIT Manufacturing RIS online bootcamp, presented their ideas to experts and peers in a pitch day, and received targeted advice and mentoring in local trainings. Participating teams prioritized, tested, and validated critical business assumptions, and received expert advice on immersing in their local start-up ecosystems and approaching suitable incubators. The three local training organized by EIT Manufacturing RIS took place by INESC TEC in Porto (PT), University of Tartu (ET) and Slovak University of Technology in Bratislava (SK).
In total, the EIT Innovation Communities  organized 18 local trainings in locations throughout Europe.
The European Institute of Innovation and Technology (EIT) within the context of its Regional Innovation Scheme (EIT RIS), selected more than one hundred teams to participate in this year's EIT Jumpstarter, an award-winning entrepreneurial training programme designed to support teams in commercializing their innovative technological ideas. In the context of the EIT Jumpstarter, every year, knowledge and innovation communities of the EIT (EIT KICs) join forces to support teams and their innovative and promising ideas with a greater focus on the ones coming from EIT RIS countries, modest or moderate innovating European countries. To ensure targeted support and collaboration, participants could choose which of the six KICs they want to join, ranging from Health, Food and Raw Materials, to InnoEnergy, Urban Mobility and Manufacturing.