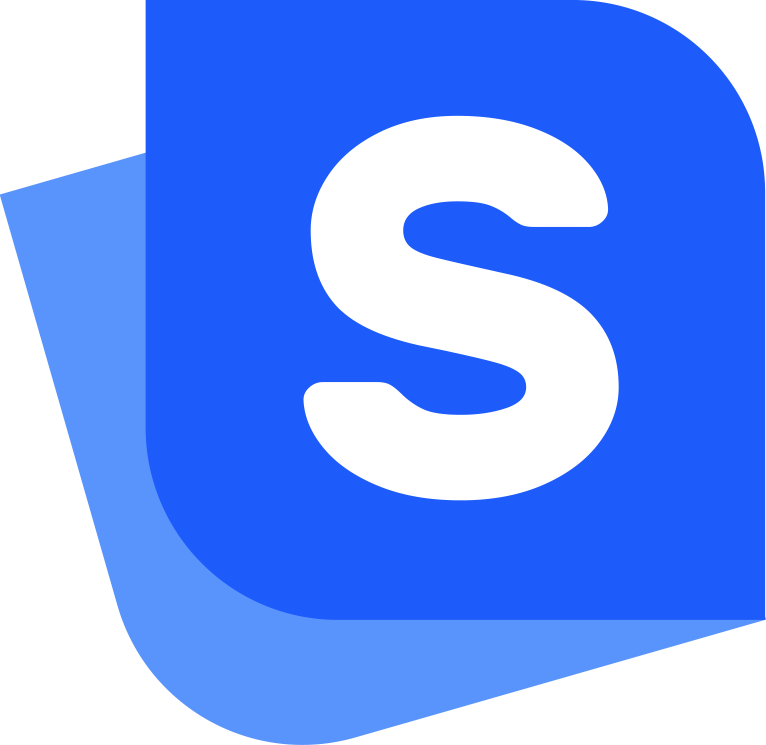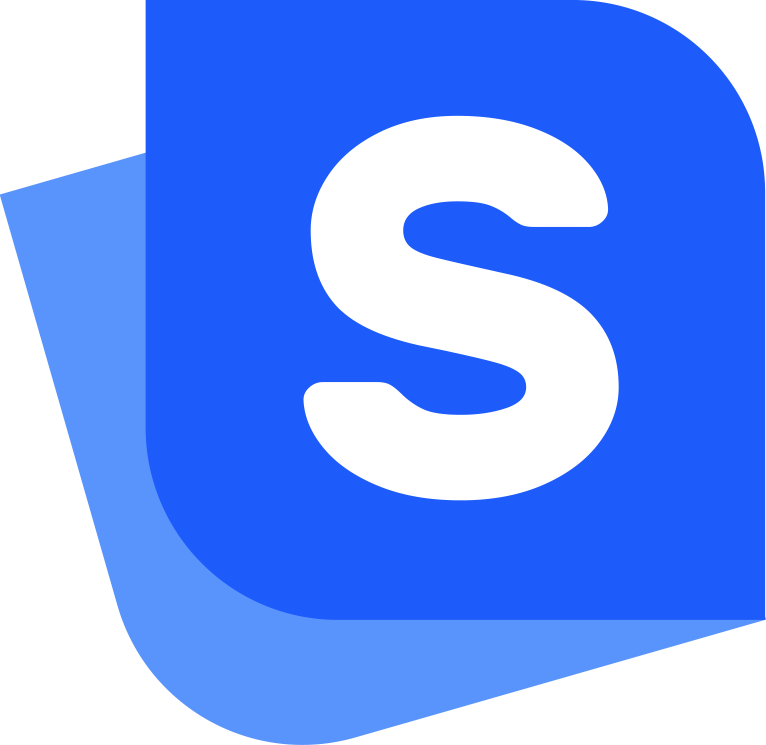 Investment in Slovenian start-up making sales of complex products digital
Can buying industrial equipment be as easy as designing your own sneaker? Founded in 2021, the Slovenian start-up SaleSqueze is making sales of complex products digital and simple for manufacturers. Their platform allows manufacturers to offer configurable and customisable products with several possible variations. By taking most of the direct communications out of the sales process, SaleSqueze allows sales representatives to focus on what really matters: building customer relationships and closing deals. Convinced of SaleSqueze's potential, EIT Manufacturing joined an early investment round in late 2022.
Whether you're selling vehicles with a number of colour variations, machinery with differently powered engines or equipment with variations in length – SaleSqueze's visual CPQ ("Configure Price Quote") software for manufacturers simplifies the sales process of complex products, particularly for manufacturers focusing on made-to-order products. As such, the start-up's focus sectors include industrial machinery and components as well as medical, agricultural, and forest equipment manufacturers, automotive, recreational vehicles, and construction.
Is SaleSqueze aiming to replace the sales representative? – No! Their CPQ platform empowers sales teams to focus on what is important in the sales process. The platform replaces the usual use of large and clunky documentation or thick product catalogues, and frees the seller from having intensive back-and-forth communication with potential customers. Thanks to SaleSqueze's platform, sales representatives can now focus on building strong relationships with their customers and closing deals.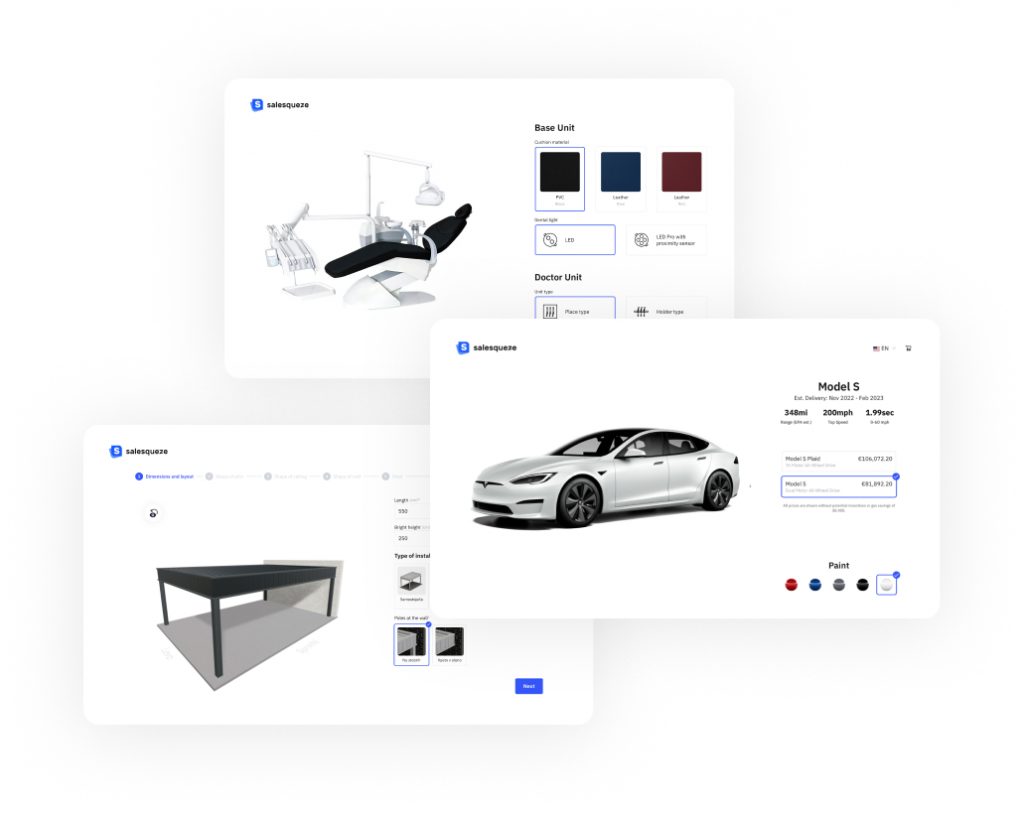 A CPQ platform for manufacturers with a focus on visualisation and user experience
For customers, entering the platform through the website, choosing their configuration, and placing an inquiry or order is easy. While quotes and orders are directly synchronised to the seller's ERP (enterprise resource planning) system, customers can see them instantly on the platform, eliminating the need for back-and-forth telephone calls or e-mails.
An excellent buyer-centric user experience is of the highest importance for SaleSqueze. The platform allows for easy localisation and real-time visualisation of configurable products. Visualisations can include 2D drawings and 3D models. Furthermore, configurators enable manufacturers to offer products tailored to individual customer preferences. Customers can select features like materials, sizes, and a range of other specifications – much like designing your own sneaker.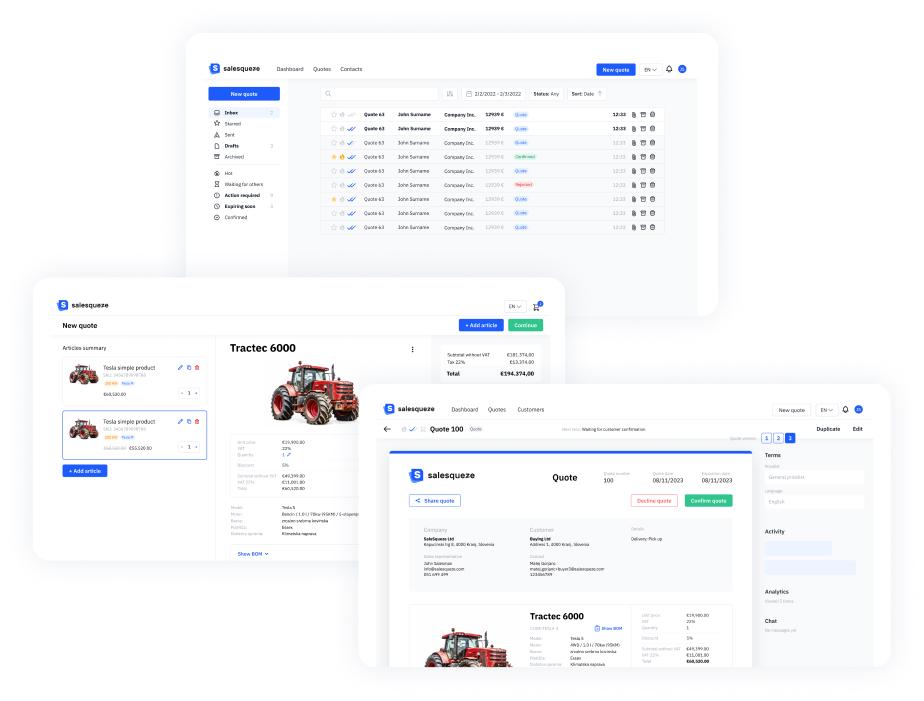 Faster sales cycles and time-to-market thanks to automating complex configurations
Automating complex product configurations offers several advantages for manufacturers. For example, by reducing or even eliminating the need for intensive communication between the customer and the sales representative, manual errors will be reduced, and costs will be lowered. SaleSqueze then serves as a bridge between customers, sales teams, and manufacturing departments.
By providing a transparent and standardised way to communicate specifications, wishes, and requirements, misunderstandings can be avoided. With the ability to rapidly customise and configure their product offerings, manufacturers can bring new products to market more quickly and respond rapidly to fluctuating market demands and changing customer preferences.
SaleSqueze is currently serving 76 customers worldwide. First customers have seen a dramatic rise in quotations, orders and a significant drop in acquisition costs or time spent in communication channels. For example, one machine tool company reduced their time spent in communication channels such as e-mail and calls by 70%. Another example is a garage door manufacturer who dropped the cost of acquiring a new client by a staggering 425%. A blinds solutions manufacturer made 380% more quotes, while a carport manufacturer generated 478% more quotes and increased sales by 40%.
One eye on Europe
It didn't take long for SaleSqueze to be recognised in Slovenia. In 2022, they were selected in the top 5 of the Slovenian Start-up of the Year award. In the same year, they joined EIT Manufacturing's Discover Vienna: Manufacturing Edition programme as well as the BoostUp! 2022 Grand Final in Athens, Greece, where they impressed the audience with their pitch.
With a financial investment of Business Angels of Slovenia and EIT Manufacturing, and access-to-market support of the latter, the team is now looking towards Europe – and the rest of the world.
Leon Panjtar
CEO, SaleSqueeze