EIT Manufacturing signs two new partnerships with key sectorial French entities
EIT Manufacturing has recently signed agreements with two relevant french entities that join the list of renowned organisations currently collaborating with EIT Manufacturing as network parners: Hello Tomorrow, Alliance Industrie du Futur, CIMES, EMC2 – Pôle Européen des Technologies de Fabrication, France Additive, ID4MOBILITY, Polymeris, and SATT AxLR.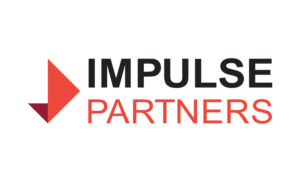 IMPULSE PARTNERS
Impulse Partners is a French strategy consulting company specializing in innovation, with a mission to drive sustainable transformations in territories and industries. Impulse Partners accelerates its customers' transformations in response to new uses, environmental transitions and digital developments.
At EIT Manufacturing, we share Impulse Partners' belief in innovation's power to drive sustainable change in the manufacturing sector. This partnership will offer an unparalleled opportunity to merge our ecosystems, to collaborate in projects, and to tap into Impulse Partners' open innovation expertise. Excitingly, our journey kicks off with co-organizing the Boostup! France 2023, which focuses on the circular economy for industry.
We are thrilled to join forces with Impulse Partners and to bring together our expertise and communities to support innovation in the French industrial sector. This collaboration holds the key to bringing out the best attributes of both entities, creating an ecosystem overflowing with innovation and cooperative energy.

Jérémie Dalibot, Business Creation Manager at EIT Manufacturing West
At Impulse Partners, we are convinced that open innovation is a necessity to drive sustainable change in territories and industries and accelerate transformations to face nowadays challenges. We also truly believe that boundaries in value chains should be erased to size new opportunities and create the good conditions for entrepreneurs, investors, corporates and public authorities to work together at an international scale. This new partnership with EIT Manufacturing is a fantastic opportunity to mutualize our ecosystems, to share opportunities and to bring Impulse Partners expertise & support in open innovation. We are also very pleased that this new partnership begins with a collaboration in the new Boostup! France 2023 dedicated to circular economy for industry.

Jérôme Pasquier, Partner, head of Energy & Industry of Impulse Partners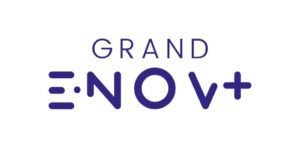 GRAND E-Nov+
Grand E-Nov+ is the innovation and international prospecting agency of the Grand Est region in France, and contributes to the development and influence of the region both in France and internationally. Their main objective is to provide services to companies and territories to foster innovation especially those involved in digital, industrial and green transitions.
Grand E-Nov +, through its emphasis on nurturing innovation in digital, industrial, and green transitions, aligns seamlessly with EIT Manufacturing's core mission. Together, we expect to open channels for extensive knowledge sharing, access to diverse funding sources, and joint project organization, maximizing the impact of our initiatives.
Region Grand Est (France) hosts a strategic position in the heart of Europe, home of the European Parliament and connected to Luxembourg, Belgium and Germany, this region creates a truly pan-European ecosystem on its own. GEN+'s focus on innovation development aligns with the goal of EIT Manufacturing's expert network, which is to foster innovation and growth in the manufacturing sector.

Moreover, our relationship with GEN+ commenced a few years back through our involvement in various events organized by them, such as the EU Brokerage Event or 360 Grand Est, by bringing collaborations from both EIT Manufacturing West (France) as EIT Manufacturing Central (Germany and Benelux). For all those reasons, we are very excited to take our partnership to the next level and welcome GEN+ into our community as new Network Partner.

Antoni Pijoan, Managing Director of EIT Manufacturing West
The acceleration of industrial, digital and environmental transitions of regional companies is a crucial challenge for our region. That's why, in collaboration with regional authorities of Eastern France and regional stakeholders, we set up Grand Est Transformation program to facilitate matchmaking between offers of solutions and end-users. Grand E-Nov+ and Grand Est Transformation will open their networks to EIT Manufacturing in order to 1) help users identify the best technologies and competencies available 2) promote innovations from our regional stakeholders 3) identify opportunities for our scale-up companies.

Isabelle Kuhn, Deputy Chief Executive Officer at Grand E-Nov+
These partnerships set the stage for EIT Manufacturing to expand its influence and deepen its impact within the French innovation landscape. As our network grows, we manage to create the perfect environment for entrepreneurs, investors, corporates, and public authorities to come together on an international scale.