Kheoos Raises €2 Million to Drive Circular Economy Innovation
The deeptech startup Kheoos, headquartered in the Grenoble area, France, and part of EIT Manufacturing's supported startups, has recently secured €2 million in funding. This significant investment aims to accelerate Kheoos' Research and Development initiatives and facilitate its expansion onto the international stage.
Investors, including Industrya and Iron Hands Capital, have recognized Kheoos as the solution to address the major challenges within the circular economy, particularly in the field of industrial maintenance. Kheoos specializes in identifying, evaluating, and facilitating the sale of unused stocks and rare or obsolete parts, leveraging the power of artificial intelligence.
Unlocking Dormant Resources for Economic and Environmental Benefits
Across Europe, dormant stocks and surpluses currently hold an estimated value of €3 billion. 90% of these stocks are destroyed due to the lack of a simple and automated solution for identification and qualification. By reintegrating these resources into the economy, Kheoos offers substantial economic and environmental benefits, including saving 3.5 million tons of raw materials and avoiding 450 thousand tons of CO2 emissions.
The Power of AI for Inventory Management
Since its establishment in 2018, Kheoos has been committed to developing a cutting-edge technology based on artificial intelligence. This technology can rapidly scan maintenance parts stocks, identifying each reference, enriching databases, and eliminating duplicates. What would take months to accomplish manually, Kheoos achieves in seconds. This "matching" process makes millions of dormant parts visible and accessible to industrial buyers through their online marketplace.
Sustainable Sourcing Solutions for Industry
Amidst rising costs and increased industry focus on environmental sustainability, Kheoos provides a straightforward and practical solution for sourcing quality parts at reduced prices and with a minimized environmental footprint. The solution has undergone extensive testing and is currently in use by over 400 customers, including industrial giants such as Michelin and EDF, as well as major players in the automotive, energy, and pharmaceutical sectors.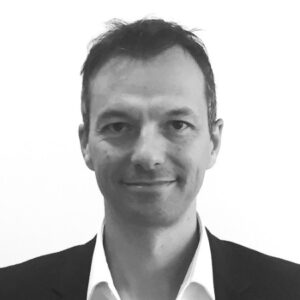 A Vision for International Growth
Dominique Mercier, CEO, and co-founder of Kheoos, expressed their satisfaction with the results of the fundraising, stating, "Faced with a growing demand on the European market and the rapid evolution of industrial purchasing practices in favor of reuse, this first fundraising provides us with the necessary resources to achieve our objectives internationally, especially in Benelux, where Industrya has a strong presence, and in Germany."
Kheoos and EIT Manufacturing: an exciting collaboration
Kheoos has been supported by EIT Manufacturing for its development accross Europe since March 2023. This support comes in many forms, including introductions to potential clients, participations in fairs and matchmaking events and access to spaces dedicated to innovation.
The next activity will be held at EMO Hannover, where Kheoos will be one of the 20 startups of EIT Manufacturing's portfolio present in hall 9 (booth E34), from 18 to 23 September 2023.
Lastly, Kheoos is an active member of the EIT Manufacturing Sparks club, a space exclusively dedicated to offer support and growth opportunities to leaders of startups.