Latvian outreach: EIT Manufacturing at TechChill and EIT Awareness Day in Riga
A team from EIT Manufacturing's Co-Location North office visited Riga this week, meeting with startups, SMEs and universities at EIT Awareness Day and the startup festival TechChill. Co-Location Director Anna Hultin Stigenberg took part in a TechChill panel discussion on the topic 'Baltics: The Next Innovation Capital' and presented EIT Manufacturing at EIT Awareness Day.
The trip included meetings with a myriad of startups, entrepreneurs, SME's, as well as several ministries and universities. The excitement to meet in person was fully in force. For example, it was the first time the TechChill event was fully sold out.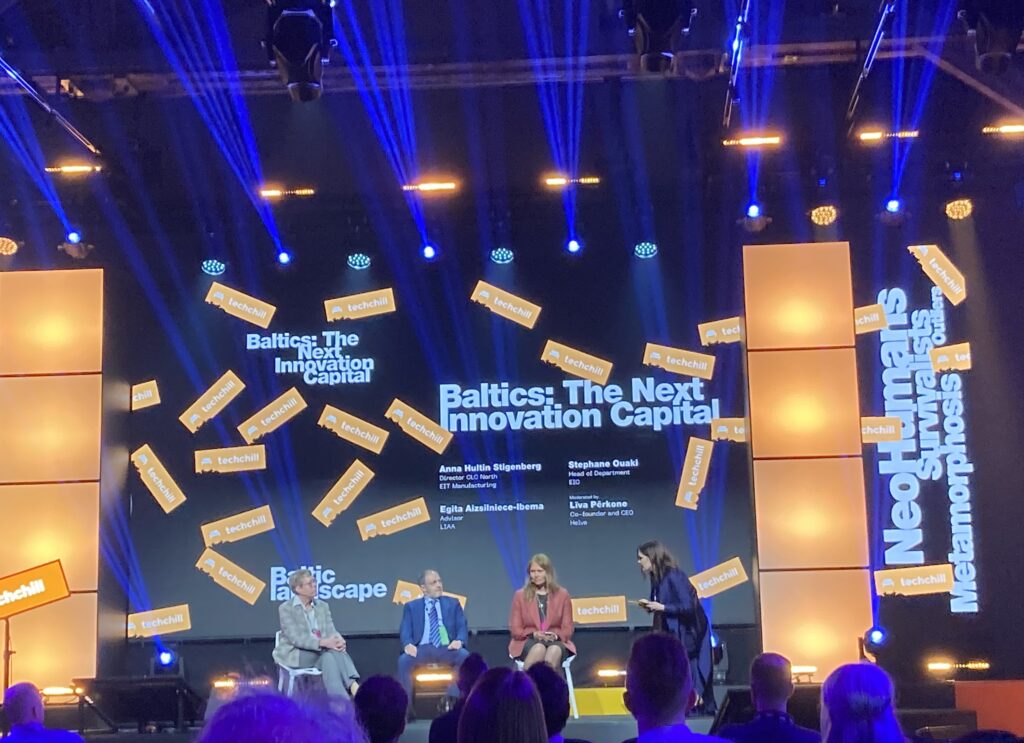 EIT Manufacturing addressing key pain points
Among the pain points mentioned by manufacturing players in the country was better access to funding, the need to reach out to other parts of Europe, and access to specialist skills: "These are all challenges that we can directly address through EIT Manufacturing programmes and network," said Anna Hultin Stigenberg.
"It's been great to see the city of Riga buzzing with interesting, entrepreneurial ideas and solutions," she said. "After two years of digital meetings, we hope to continue to build on these great conversations and collaborations."