Meet the future Director of CLC North: Five questions to Anna Hultin Stigenberg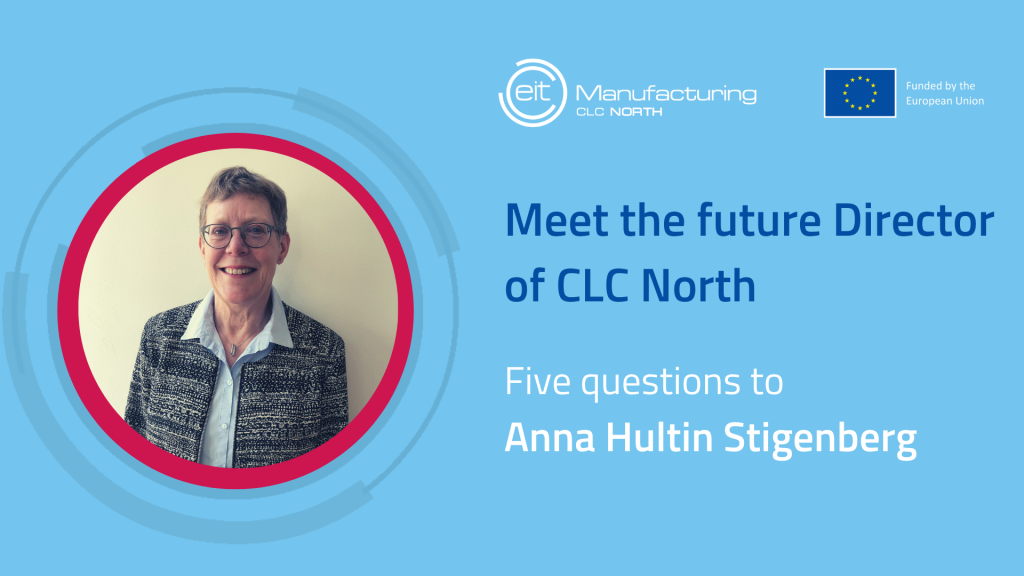 At EIT Manufacturing, we are excited to welcome our new Director for CLC North Anna Hultin Stigenberg who starts in August.
Anna has a long career working at the nexus between R&D, innovation and business, and most recently as Senior Director at Advanced Research Infrastructures at the Research Institute of Sweden (RISE). She has also held various senior management positions at the global engineering company Sandvik and has extensive experience on boards and in steering committee-roles, including at EIT Raw Materials. She holds a Ph.D. in Materials science, KTH, Stockholm.
What makes you excited to join the team at EIT Manufacturing?
"It is a very exciting time for the industry. So much is happening in the manufacturing sector, especially when it comes to industrial transformation — and those are the types of challenges that I enjoy working with. The other aspect is the people: everyone I meet at EIT Manufacturing is very passionate about what they do."
What do you think you bring from your previous work experience that will be useful in this new role?
"I've held a variety of roles, which I believe allows me to see things from different perspectives and in a larger context. Developing new technology, scaling up production and businesses development are some areas I have worked with, for example."
Name one type of challenge that gets you really engaged.
"Identifying and creating business opportunities from new technology and R&D."
Briefly, how do you think EIT Manufacturing can add value for the manufacturing sector in Europe?
"There are some big transformational challenges facing manufacturers — no one company can solve it all on their own. Instead, it is necessary to cross-fertilize competencies and connect to other market actors. And EIT Manufacturing can really play a key role here — to link the right partners together in order to accelerate and facilitate innovation."
Finally, on a personal note, summer is around the corner, how will you spend it ahead of starting your new role in August?
"I have my roots in northern Sweden and I will go up North to spend a few weeks at my summer cottage in Övik. The visit usually includes playing a few rounds of 'night golf', which is possible because it is so light out during summer evenings there."