Strengthening bonds with the Spanish industrial ecosystem
EIT Manufacturing strengthens bonds with the Spanish industrial ecosystem at Advanced Manufacturing Madrid
For second year in a row, EIT Manufacturing West has been a strategic partner of Advanced Manufacturing Madrid, the leading event in industrial innovation, automation, robotics and composite materials. The event was held in Ifema from the 19th to 20th of October, and it gathered more than 12,000 visitors, more than 600 exhibitors and enabled more than 70 thousand commercial interactions.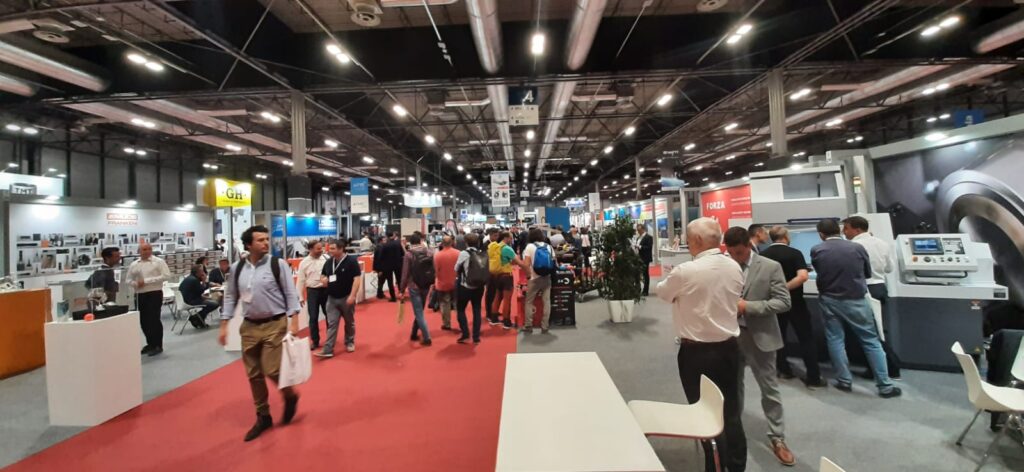 EIT Manufacturing played a relevant role in Advanced Manufacturing 2022 delivering two conferences and becoming a member of the Jury of the Advance Manufacturing Awards, that recognizes Spanish industrial companies that foster innovation at any phase of the value chain.
Together with Miguel Angel Castillo, VP Technology Development Aernnova, Javier González, Education Developer at EIT Manufacturing West, presented Skills.move, EIT Manufacturing' new education platform.
"Talents with the right skills will drive the change to face the industrial challenges of the future. Skills.move, the EIT Manufacturing digital learning platform with a 100% focus on industry, is here to support those talents in their learning journeys."

Javier Gonzalez, Education Developer EIT Manufacturing West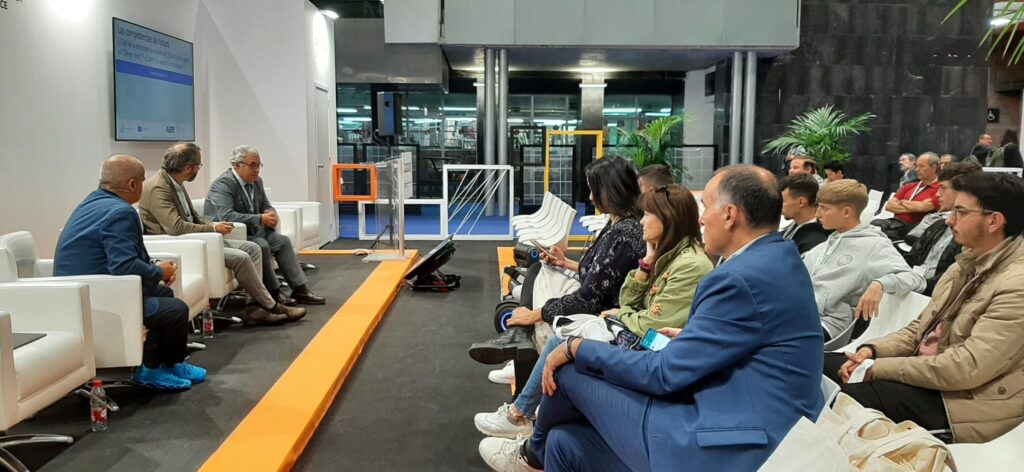 Antoni Pijoan, Managing Director of EIT Manufacturing West, took over an interesting discussion on "How to Innovate in Challenging Times" in a roundtable where the participants debated about the innovation processes of companies in the industrial sector. Antton Meléndez Arranz, representative of the Spanish Institute of Engineering, Rocío Ruiz Gallardo, R&D Sustainable and Future Mobility  Aimplas, Violeta Costa, Head of Public Services and Healthcare Accenture and Javier Sirvent Ayala, technological evangelist, made up the rest of the participants.
"The current economical crisis hits hard within our Industry, any way to invest on Innovation remains valid. History has shown that the most successful businesses have been disruptors, and when businesses become known for innovation, they attract – and retain – top talent. At EITM we will continue supporting new ideas and business with positive economical, societal and environmental impact."

Antoni Pijoan, Managing Director EIT Manufacturing West