New innovation upgrades older air-conditioning systems to prevent spread of COVID-19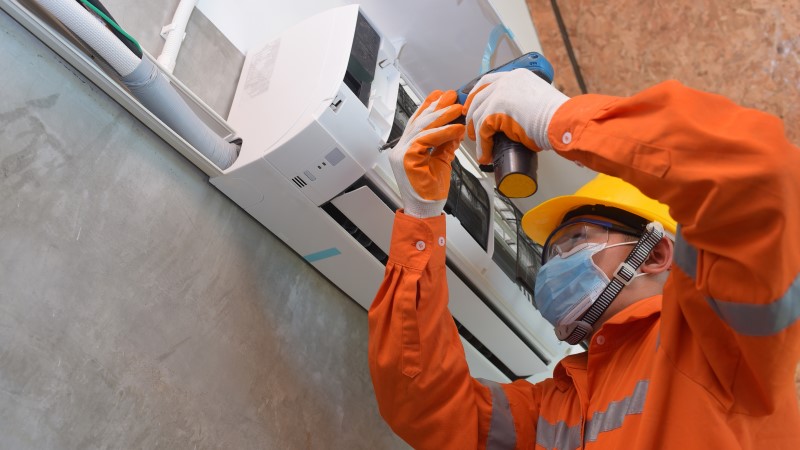 The innovation CleanAIR upgrades the functionality of older AC-systems to clean the air and sanitise surfaces during off-hours to prevent the spread of infectious diseases such as Covid-19
Airborne droplets that we expel when we breathe, talk, cough or sneeze are a key transmission route of the SARS-CoV-2 virus, as well as other infectious diseases. Ensuring safe indoor air is therefore an important prevention measure around the world.
Airconditioning systems installed in homes and offices can both help and hinder the spread of viruses. In some cases, air-conditioning systems can help make air safer by pulling fresh outside air into a building and thereby diluting the viral load in the air. Some air-conditioning system are equipped with advanced filters that help filter the air for virus particulates. However, many older air-condition systems are only designed to recirculate the air in a building, and the AC filters may be far too coarse to catch particles the size of the Coronavirus.
CleanAIR is an innovation that received funding from EIT Manufacturing this year as part of the EIT Crisis Response Initiative budget, addresses the fact that older air-conditioning systems installed in homes and offices are often not equipped to clean the air. Led by the Institute for Production Engineering and Photonic Technologies at the Technical University of Vienna, this Austrian-German solution upgrades the functionality of older air-conditioning (AC) systems, to clean the air when the building is in use and it can be used to safely disinfect surfaces during a building's off-hours. The CleanAIR solution is designed to make indoor environments safer and greatly reduce the transmission of infectious diseases such as Covid-19. A supplemental CleanAIR smart control allows users to choose between a range of cleaning and disinfection strategies.
During 2020, the CleanAIR solution received EUR 335 600 from the EIT Crisis Response Initiative budget – read more here.