More than 400 participants benefit from EIT Manufacturing community
More than 400 innovators joined the MatchMaking Event 2022 on 8 and 9 February for the EIT Manufacturing Call for Proposals 2023. The Event brought together actors from the manufacturing industry to enable forging new partnerships that help them take their visions from the drawing board to the factory floor.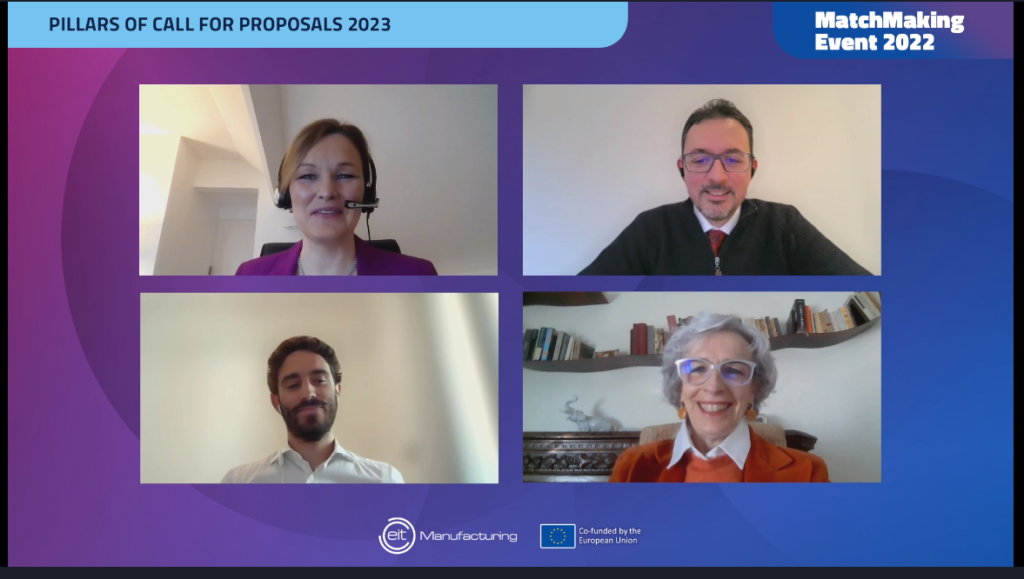 "I was impressed by the engagement and new ideas on display, which contribute to build a better future for the European manufacturing industry," EIT Manufacturing CEO Klaus Beetz said. "EIT Manufacturing saw the real strength of our community and our positive momentum with this latest round of innovative proposals. We look forward to high-impact projects for 2023."
The online MatchMaking Event brought together EIT Manufacturing partners but was open to external participants as well. Representatives of research organizations, universities, major corporations and startups, from 27 countries, had a chance to find the perfect partner to help them develop exciting new innovations in manufacturing.
Participants connecting at this event engaged in roughly 84 one-to-one meetings and created consortia that will submit to the EIT Manufacturing Call for Proposals 2023, which was officially launched at the event. In keeping with the four themes of the call, the participants discussed innovative solutions to address:
AI and digital twins for manufacturing systems
Smart technologies for circular and green manufacturing
Collaborative robots and solutions for flexible manufacturing
Automation for human-centred factories
They had an opportunity to discuss these ideas ahead of time, during four online ideation sessions in the weeks leading up to the MatchMaking Event. From now on, they can continue the conversation and seek additional partners on AGORA, the EIT Manufacturing innovation platform.
Next steps in the call
The consortia that came together at the MatchMaking Event have until 11 March 2022 to submit their proposals for project ideas for Education, Innovation or RIS activities to be conducted in 2023. Second-stage submission is open until 29 April 2022. The proposals are then evaluated, and by 11 July 2022 consortia will be informed if their submission has been successful.
Get more information about the call here.