How start-up matchmaking continues in Germany
On June 16, twelve promising start-ups, three out of which are supported by EIT Manufacturing Central, participated in a virtual matchmaking event.
The goal: To find mutually interesting collaboration opportunities with representatives from several multinational companies, such as Evonik, Fiege Logistik, BASF and the Walter Group. The event was organized by the Gründerallianz Ruhr, Startport and the Digital Hub Logistics in Hamburg in cooperation with EIT Digital and EIT Manufacturing.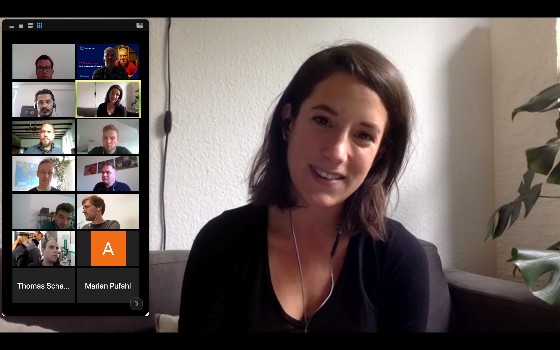 During the online event the start-ups presented their pitches and were assigned speaking slots with interested companies to further evolve collaboration opportunities.
The participation of EIT Manufacturing shows that the companies in the Ruhr Area have a perspective that goes well beyond the German borders. In addition, the event confirmed the importance of collaboration and exchanges in a Business to Business environment.
But not even a virtual German event comes without the closing beer. No exception to th rule for this event, which ended with a virtual beer tasting.
In a Business to Business Environment, it's your network that will make difference in supporting big corporations in finding and assessing potential start-up partners. With these matchmaking events, we address the needs of both sides, while putting the Ruhr area on the international business creation radar.

Wolfgang Kniejski, Senior Business Creation Manager, EIT Manufacturing Central
The goal of the Ruhr Founder Alliance is, on the one hand, to help create a network among the players in the Ruhr start-up ecosystem more closely, but also to bring more visibility to the region and its exciting opportunities, in particular within the Business to Business sector. These match making events are a strong foundation.

Stefan Weber, Start-up Ecosystem Manager, Initiativkreis Ruhr