Continuing the conversation
Once a year, EIT Manufacturing opens their doors wide to give an overview of funded projects, provide insights into current developments and bring the conversations that happen throughout the year to the EIT Manufacturing Summit Days stage.
Journalist and TV host Karin Helmstaedt welcomed an on-site and online audience for this year's thematic focus, circular manufacturing for a more resilient European economy. While the COVID-19 pandemic brought the need for resilience up on the agenda already, the energy crises poses yet another major challenge for the manufacturing industry. Accordingly, it was touched upon in most contributions to the conversation, being viewed as both challenge and opportunity.
Klaus Beetz, CEO of EIT Manufacturing, took a stance and called circularity out as an opportunity for the European manufacturing industry. He sees new markets for green manufacturing and the opportunity to export new technologies. At the same time, recycling and circularity are a must for him – for the simple reason that Europe does not have direct access to raw materials for example needed for battery production of, for example.
Supervisory Board Chair Cecilia Warrol expressed confidence that manufacturers and their supply chains would manage to adapt to the new situation and that their creativity would lead to innovations very quickly. But she also predicted higher prices as a consequence especially to the energy crises.
Roundtable I: Building innovation and skills to optimise energy consumption during the manufacturing processes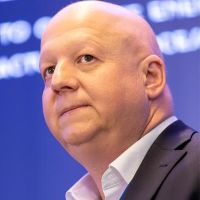 In the first roundtable, Martin Mühlbacher, Vice President of Jenbacher Operations and Executive Site Leader at INNIO, an energy solution and service provider based in Austria, illustrated how energy consumption can be optimised by diversifying the sources of energy and managing hardware via software. He pointed out the complexity as information from many sources including the weather has to come together. Renewable energies from the sun, wind and water are volatile, but could be stored if hydrogen technology were used more widely.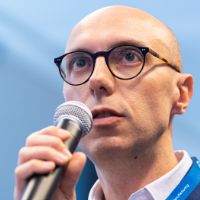 Bruno Puzzolante, Senior Project Manager and Coordinator of Smart Industry Solutions Unit at Cefriel, which provides IT Services and Consulting from Milan, Italy, pointed out how important digitalisation was on the path to reducing the CO2 footprint. While collecting data from the shop floor had been mainly used to improve the quality of the product or increase the efficiency of machines, the collection of data now immediately serves the purpose of reducing energy consumption. To achieve this, different data have to be collected so that manufacturers know their starting point.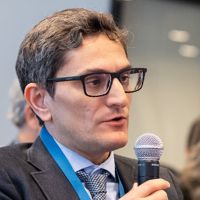 Kosmas Alexopoulos, software engineer and Senior Researcher from Laboratory for Manufacturing Systems & Automation in Greece, supported this point by emphasising the need for creativity. While digital technologies such as the industrial internet of things, artificial intelligence, augmented or virtual reality had supported existing production lines, manufacturers now needed to rethink their processes to improve energy consumption.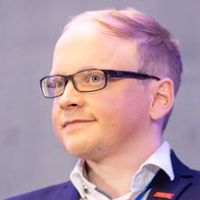 Bastian Thiede, Team Leader of the Learning Factory for Digital and Sustainable Production of the Technical University Braunschweig, Germany, brought customers into play: Essentially, manufacturers need to rethink their processes by looking at what their customers' needs are.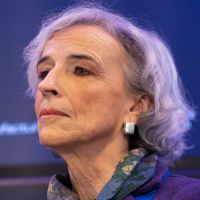 The skills that are needed to fuel a manufacturing industry in which CO2 reduction and movement towards circularity is a priority, vary broadly, as Paola Fantini, Education Director of EIT Manufacturing said. From data analytics to new product and process design, different qualifications are needed. EIT Manufacturing accordingly offers smaller or larger learning paths, ranging from single courses on the learning platform Skills.move to master courses with a focus on artificial intelligence and machine learning or circularity.
Recording: Roundtable I EIT Manufacturing Summit Days 2022
Project insights
The presentation of several current funded projects added to the points discussed in the roundtable.
A lively discussion initiated from and including the audience followed on the points that despite all efforts, a) becoming carbon neutral by 2030 was an unattainable goal since too many engineers were missing and could not be trained in the mere time-span of seven years, that b) so much funding for carbon neutrality was needed we could not make it by 2030 and that c) the manufacturing industry would not be able to make the twin digital and green transition as the materials needed could not be sourced from recycling alone.
These points had the audience nodding in agreement, but responses highlighted different aspects as well: While not all missing engineers could be educated in such a short time span, initiatives such as the Deep Tech Talent Initiative also aimed as reskilling today's workforce with training that would equip them better for current and future jobs.
Another expectation was that many of today's jobs in manufacturing will change dramatically and pointed to combustion engines: With this technology getting outdated, the workforce would be available for training and learning new skills that fit new jobs. He also mentioned the need to attract more women to jobs in manufacturing to leverage their potential. Also, business models and product creation itself would need rethinking so that alternatives to today's solutions can be found, for example the change from a car manufacturer to a mobility provider.
Roundtable II: Circular economy and energy sourcing: collaboration and new partnerships across the value chain
Speakers emphasised the importance of looking at the entire value chain, since circularity could only work if all actors are part of the development.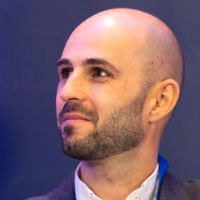 António Almeida, Business Development Manager and co-coordinator of TEC4Industry at INESC TEC in Porto, pointed out how complex planning across the value chain is, since data along different stages need to be collected, analysed and used to make decisions which can even lead to changing business models.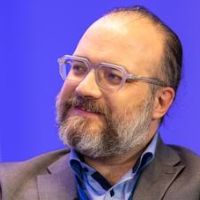 Ionut Tata, Founder & CEO of Iceberg Plus, a Romanian start-up, added to this that most companies are not even aware of the entire value chain since they only know the step before and after them. Moreover, to achieve more visibility, they need to actively seek information about other steps, and maybe disrupt the value chain to be able to move on. In addition to that, circularity will only be adopted if companies see that it's worthwhile doing it.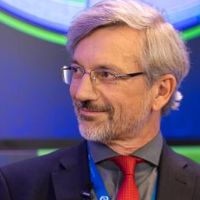 Igor Kovač, Acting Director of SRIP Factories of the Future and Professional Research Councillor at Jožef Stefan Institute in Ljubljana, Slovenia, specifically mentioned company owners who need to be educated and convinced of the benefits of circularity and also highlighted that business cultures across Europe vary widely from North to South and East to West, so the approaches must be different.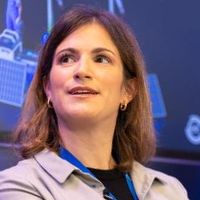 Blanca Chocarro, Cross-KIC Project Manager at EIT Manufacturing, emphasised the importance of collaboration across the manufacturing industry and beyond, with the entire community of the European Institute for Innovation and Technology so that all aspects of going circular can be tackled: educating the workforce, supporting innovation of early-stage developments as well as the promotion of business creation. She specifically mentioned the need for certification in sustainability as crucial and presented the Environmental Technology Verification (ETV) initiative, in which technologies undergo third-party validation, which assesses their performance based on using international standards.
The holistic view was essential, panellists agreed, giving Kinder-Uni (children's university) as an example to start with children of kindergarten age to awaken their interest in science and technology and mentioning opportunities to create industrial symbiosis, for example by identifying waste from one industry as a raw material for another. Also bringing industry and cities together for synergies and decentralising production was a promising option. And last, but not least, customers also had to change their perspective. They needed to understand that buying cheap and discarding after use is no longer an option in today's world.
Project insights
The presentations of funded projects in the framework of the second roundtable emphasised the need to share knowledge to boost the European manufacturing industry.
SysteMA, presented by Amina Pereno from Politenico di Torino, focuses on educating the European medical technology industry on sustainability and circularity by building on reuse, regeneration and recycling strategies as well as optimising materials and energy resources.

LRM, presented by David Peck from TU Delft, focuses on educating manufacturers on what remanufacturing is, how it works and how it can be implemented using tools and principles from lean manufacturing.

Pathfinder, presented by Peter Krajnik from CHALMERS University of Technology, analyses, designs, develops, implements and evaluates hybrid learning paths for working professionals.
Discussions in the wrap-up of the afternoon session included the point of ownership and intellectual property regulations which currently cover linearity rather than circularity and which need to be re-thought when business models change.
The lack of materials was named as much more threatening than the rising cost in manufacturing and participants agreed that the transition to circularity was everything but easy. The idea of a living lab on circularity across Europe was discussed and found several advocates.
Recording: Roundtable II EIT Manufacturing Summit Days 2022
Further project insights
In four breakout rooms, many more projects, which are funded by EIT Manufacturing, were presented in short pitches to give the audience the chance to learn more about the current activities. You can explore them on this website by searching for their acronym given in the descriptions to access their pages directly or watch the recordings linked below.
Projects on People and Robots for Sustainable Work, Human-machine co-working for socially sustainable manufacturing, Platforms for Digitalized Value Networks
LeNuWAs, WINNING, ARTOM, CMT4ALL, DigiLit, E.R.A., EuProGigant, Flex-BD, FlexBotNDT, HEI, InMas, InteX, KeyBotics, Learn4SMEs, MARS, ROS4DEV, SHAPING, TF KnowNet, V-Machina 3V-Machina – Phase I
Projects on Waste-Free Manufacturing for a Circular Economy, Low environmental footprint systems & circular economy for Green manufacturing, Additive Manufacturing for Full Flexibility
AMaZED-RIS, AMHealthyFuture 2, ASSISTER, Circular Economy, CoMoSyMe, DIGIMAN, Green APS, GreenMA, LEARN 4.0, NEB, SEEN, Tech2Market, TR-AM, Water Scarcity, YML3YML, ZELD-e, Tech2Market, LEADERS competition, CHEAPREMAG
Projects on Digital & collaborative solutions for innovative manufacturing ecosystems
Artificial Intelligence, Business Creation, ConFacts, ConnectSEE, CO-VERSATILE, Digital Testbed
DigitalPlan, FactoRIS II, IESMA Summer School, IMMC, IMPaLA, K-Hub, MIT.IC.AT, Moliere
Supernovas, SURE 5.0, TURING, TXR-ATG, VR-PLC, YouLead
Projects on Flexible Production systems for competitive manufacturing
AASHub, AKAMAI ASRS, CAMplus4.0, D-HUMMER, FlexiNDT, Gazelle Accelerator, InToFlex, LAMM, LeDAM, LIVE4.0, MOLDAM, Oscar, PaLA, RIEMANN, RIS HUBS, SESAM, SmartFlexCell, Strategic Regional Innovations, UPMASS, VERSO
Further reading
The finals of the LEADERS competion and the Teaching factoris finals were also part of the EIT Manufacturing Days 2022.