EIT labelled Master Programme
The Master Prorgramme starts its activity in Academic year 2021/2022 with four double degree programs fully aligned with EIT Manufacturing flagships.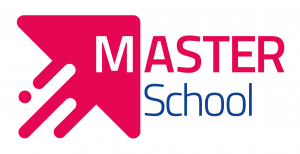 The EIT Manufacturing Master School is made up of a consortium of eight well-respected European Engineering Schools/Universites (see below).
The four programme tracks are: I) People and Robots for Sustainable Work; II) Additive Manufacturing for Full Flexibility; III) Zero Defect Manufacturing for a Circular Economy; IV) Platforms for Digitalized Value Network – Digital manufacturing technologies.
The programs focus on integrating Education, Innovation and Research through a learning-by-doing approach, providing students first class education, international environment, industrial interships and professional networking, with extra-curricular activities.