The reference event on the convergence of IoT, AI, XR and Robotics technologies
Join us at SIDO Lyon to discover a unique concentration of knowledge on IoT, AI, XR and Robotics through 60 conferences, round tables and workshops. This event will give you the opportunity to network with market leaders and meet your future technology partners and build your innovation roadmap.
If you're interested in getting in touch with us, you will find a EIT Manufacturing team member in booth W308b. Come by our booth and let's explore potential collaborations!
This year, members of EIT Manufacturing's innovation ecosystem will participate in a panel discussion titled "Industry 4.0: circular economy for logistics and spare parts", that will be held in French on September 20th from 15:30h to 16:15h. The round table on circular economy for industry 4.0, will host two French startups, Kheoos and Goodfloow, who will explain how they are leveraging technology to drive waste reduction and reuse in supply chains. You will also have the chance to discover the RhePlaCe project and how the industrial technical centre IPC wants to maximize the number of recycled materials in the plastic manufacturing chain.
About the speakers: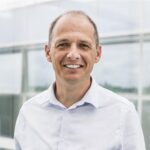 Ronan Le Roy is the CEO of GoodFloow, whose mission is to decarbonise the supply chain by making the use of reusable industrial packaging 3 times cheaper than single-use cardboard. GoodFloow is a fully eco-designed product to ensure that its environmental impact is less than that of the solution it replaces, which is audited by ADEME.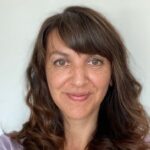 Séverine Raimondi is in charge of sales and marketing and is also a circular economy ambassador at Kheeos. She spent 15 years in various functions in Production, Supplier Quality or Spare Parts Supply Chain Management within Corporate Purchasing organization, and 6 years managing her own company.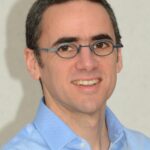 Ronan Le Goff is in charge of the setting-up and management of R&D programmes at IPC, in particular, activities on smart manufacturing from materials, process modelling and digital transformation. Supported by EIT Manufacturing and led by the IPC, the RhePlaCe project aims to increase and maximise the quantity of recycled materials in the plastic manufacturing chain.
Want to find out more about the conferences in SIDO Lyon?