Shaping the innovation & manufacturing agenda in Europe
EIT Manufacturing brings together Europe's manufacturing actors to make its vision a reality: Global manufacturing innovation led by Europe. Working with policy makers plays a key role.
From 6 to 10 March, Dr Konstantinos Georgoulias, Director of EIT Manufacturing Regional Innovation Scheme (RIS) and EU Affairs had the opportunity to present and represent EIT Manufacturing in a variety of initiatives in Brussels.
IPCEI Matchmaking Info Session
One of the highlights of the week was the Important Projects of Common European Interest (IPCEI) Matchmaking Info Session organised by EIT Health, in which Dr Georgoulias moderated the roundtable on leveraging IPCEI on health through synergies with other initiatives.
The discussion focused on the cross-sectorial dimension of biomanufacturing and the importance of the manufacturing sector in value chains. Jean-Marc Bourez, CEO of EIT Health, and Magali Poinot, Team Leader at Innovative Health Initiative, Governance Cell, and Synergies, were part of the roundtable and thus provided different perspectives.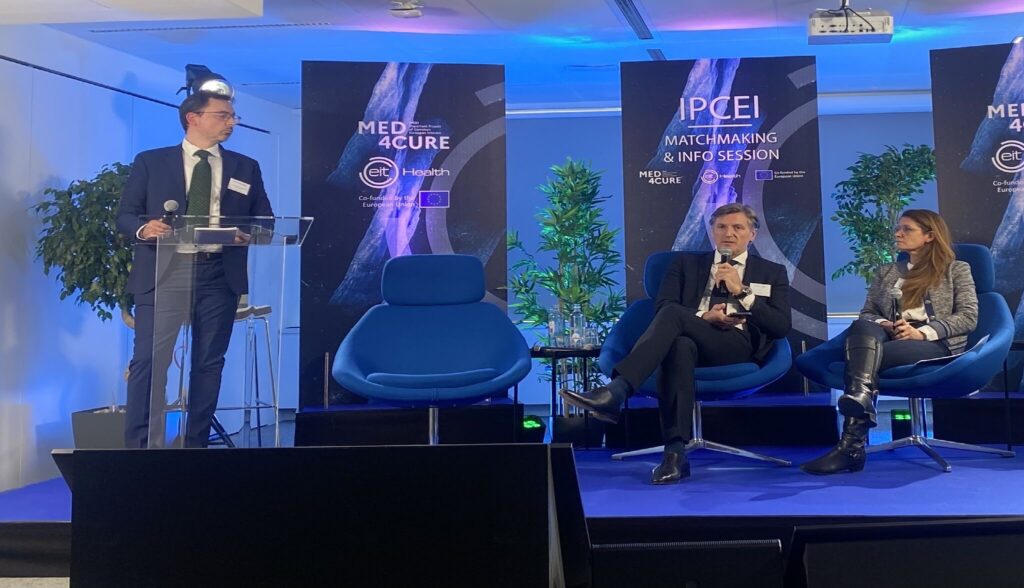 Innovation Summit 2023
Another significant event was the Innovation Summit 2023, organised at the European Parliament, which tackled the topics of artificial intelligence and big data. As AI plays an increasingly important role in manufacturing, e.g., in predictive maintenace or image recognition technologies used for quality inspection, and the AI Act is currently being drafted, this event is of high importance for actors throughout manufacturing it is to be expected that the AI Act will influence decisions and developments in this realm fundamentally.
ERA industrial technology roadmap discussions
The EIT Manufacturing EU Affairs team also had the opportunity to meet with the European Commission and other stakeholders during the ERA industrial technology roadmap discussions, which focused on circular technologies and business models in textile, construction and energy-intensive industries. Working towards circularity is one of the methods to work towards net zero, yet is not easily achievable in the manufacturing industry. Being part of the conversation is crucial so that challenges and opportunities can be identified.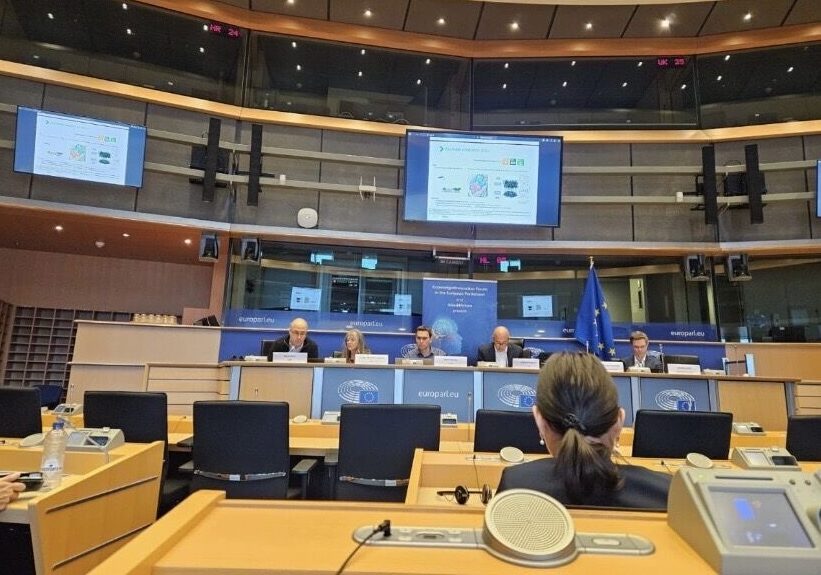 Cycling Industries Summit
The Cycling Industries Summit, organized by Cycling Industries Europe (CIE), was another exciting event the EU Affairs team attended, along with Frans Timmermans, Vice-President of the European Commission and Member of the European Parliament, Karima Delli.
Dr Georgoulias delivered a keynote speech on the transition to green manufacturing and EIT Manufacturing's service offering to companies and innovators with this purpose.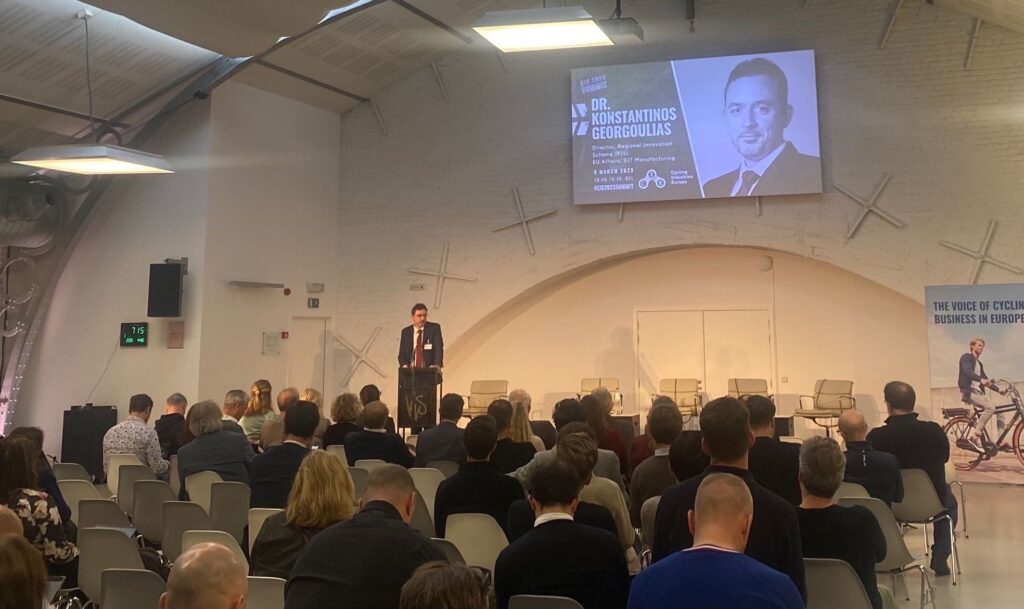 Collaboration is paramount
The participation of EIT Manufacturing in these events reinforces the importance of collaboration and engagement with policymakers and stakeholders at EU level, driving innovation and manufacturing in Europe. These discussions will play a crucial role in guiding future policy initiatives, research and innovation efforts in the manufacturing sector, and will guide the transition towards sustainable and green manufacturing in Europe.