How to increase competitiveness
Industry 4.0 digitalises and integrates processes vertically across the entire company, from product development, purchasing, manufacturing and logistics. The horizontal integration also extends across internal processes from suppliers to customers as well as partners along the value chain.
Data on operational processes, process efficiency, quality management and planning are available in real time – they are an integral part of modern production processes. This holds enormous opportunities for innovation. At the same time, uncertainty and scepticism may reign when solutions are not applied correctly.
In the event "Safety and efficiency in production", organised by TÜV Hessen and EIT Manufacturing Central, participants explored the potential of smart technologies and smart data for their businesses. Here is a glimpse of what they saw.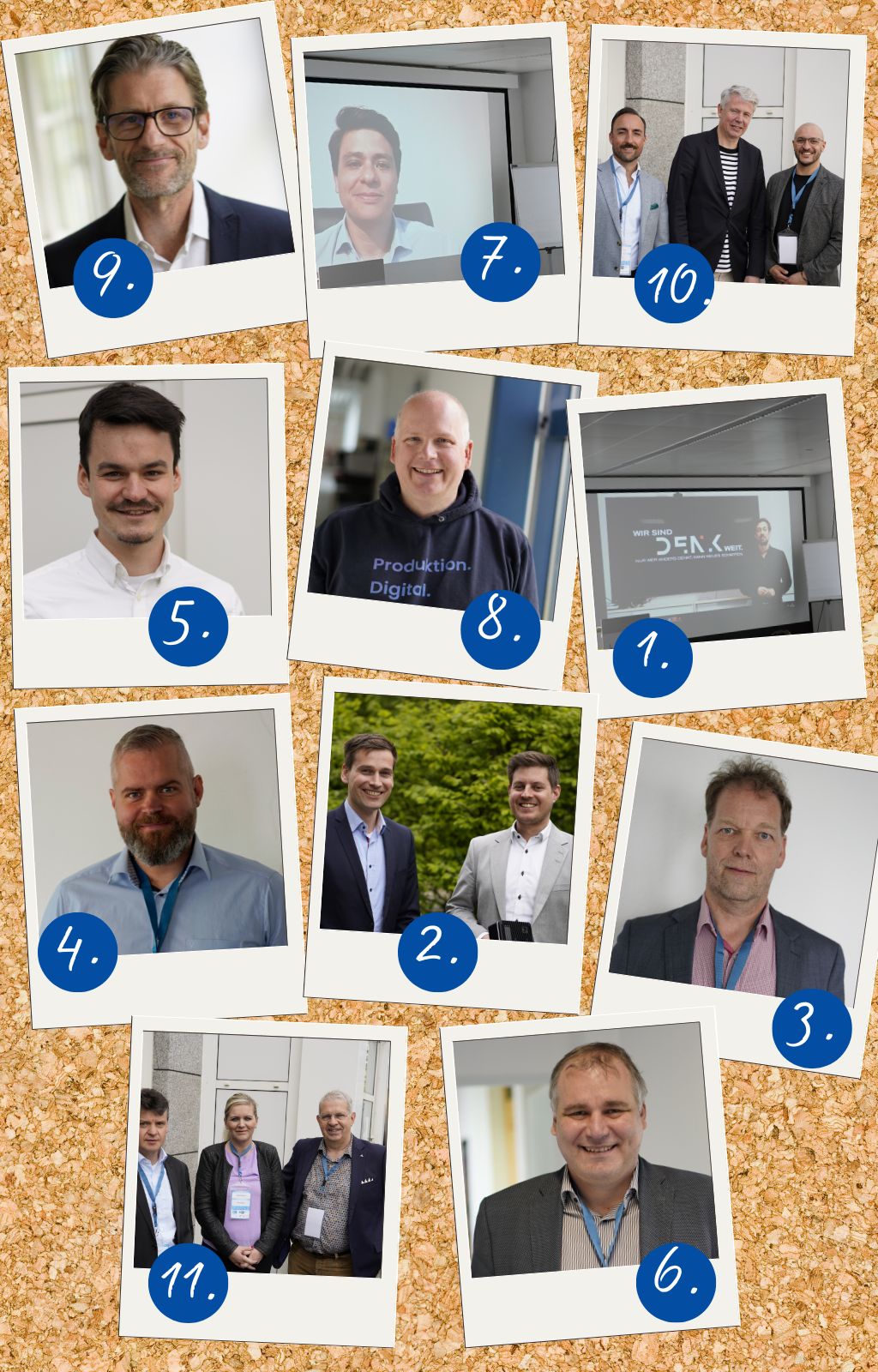 1. DENKweit: Dominik Lausch presented how DENKweit makes vision-based artificial intelligence accessible in a simple manner for manufacturing companies.
2. Probility: Michael Demes and Sebastian Bienia represented Probility, a company that helps avoid collisions of transport vehicles and humans in production and logistics environments via artificial intelligence-based sensors.
3. Visometry: Uli Bockolt introduced the audience to Visometry's solutions for quality assurance in production or in logistics which is based on augmented reality and computer vision.
4. Flux MES: Michael Sinn presented – his own words – the most user-friendly and most simple, cloud.based MES for the manufacturing industry with own production lines.
5. SFM Systems: Matthias Bischof sowed how SFM System digitalises shopfloor management by using the industrian internet of things, so that employees can spend their time executing on countermeasures instead of gathering data.
6. roboception: Michael Suppa showed how roboception makes robots see and think.
7. WearHealth: Esteban Bayro-Kaiser demonstrated how WearHealth monitors the workload of staff and helps keep them fit and productive while adhereing to GDPR regulations.
8. 5thIndustry: Jan-Marc Lischka made a point that digitalisation can only work if you integrate shop floor staff into the equation. He showed how 5thIndustry allows people to shape digitalisation.
9. Dr Andreas Hauser, CEO Digital Service at TÜV SÜD, introduced the Smart Industry Readiness Assessment to the audience. It is a tool which allows companies to get insight into how easily they can adopt smart technologies in their production environment.
10. Sebastian Heinz, Statworx, Stefan Jäger, Stadt Frankfurt, and Marcel Isbert, Statworx, presented the AI Hub Frankfurt Rhein Main as a meeting point for professionals from research, economy and society.
11. The event was organised by TÜV Hessen and EIT Manufacturing Central – the picture shows Jürgen Bruder and Bettina Schulz from TÜV Hessen and Wolfgang Kniejski from EIT Manufacturing Central.